Hewlett-Packard
revealed in
its annual report
Monday it plans to cut an additional 5,000 workers as part of its restructuring plan – bringing the total carnage to 34,000 pink slips.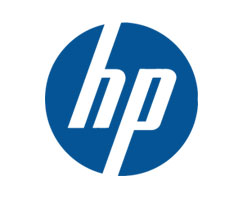 These cuts are part of its
2012 company-wide restructuring
, which was initially expected to affect 27,000 workers and later
revised to 29,000
. The company cited "continued market and business pressures" as the reason for increasing the layoffs to 34,000. The additional layoffs also follow a
pledge in October by CEO Meg Whitman
that the layoffs will be complete by October 2014 and that there will not be any more of this magnitude after that. However, don't be so sure.
Slash, Burn and Trim
HP has initiated a workforce reduction virtually every year going back to 2008, according to the
annual report
filed with the Securities and Exchange Commission. If you add up its past three restructuring plans, excluding its 2012 biggie, the combined layoffs amount to approximately 39,000 jobs. Here's a recap of HP's workforce restructuring over the years:
2009: HP restructures its Imaging and Printing Group (IPG), Personal Systems Group (PSG) and Enterprise Storage and Servers (ESS) business. Job cuts – 5,000.
2010: HP restructures its Enterprise Services business, which includes infrastructure technology and business process outsourcing, as well as application services. Job cuts – 9,000.
2012: HP announces a multi-year restructuring plan to simplify business processes, accelerate innovation and deliver better results. Job cuts – 29,000
2013: HP revises 2012 workforce reduction, citing continuing market and business pressures. Job cuts – 5,000 positions added to cuts.
Workforce Restructuring, a New Business Model?
Layoffs are part of corporate life to keep expenses in check with revenues. Just ask
Cisco Systems, which is doing just that
. Or they're a means to chop off or pare down businesses that are no longer relevant, or eliminate redundancies in the name of efficiencies. At HP, all three reasons have been used throughout the years of restructuring. And it's instituted them with with such frequency that it appears to be a way for it to manage its business, rather than as means of last resort. Some in the business world may say, "Any idiot can cut expenses, but it takes a genius to grow revenues." Additionally, management experts would tend to agree that repeated rounds of layoffs hurt employee morale and may lead to greater defection by those employees a company may wish to keep. As noted in a
Wall Street Journal article
on how to institute layoffs, leadership experts advise doing "piece-meal" layoffs ":
Lots of layoffs in quick succession can be a sign of bad planning. Better to cut deep and infrequently. A culture of near-constant sackings can create fear in the workplace – not good if you want productive workers.
As 2014 kicks off, it will be interesting to see if HP initiates another restructuring round in the new year or expands once again on its 2012 plan.