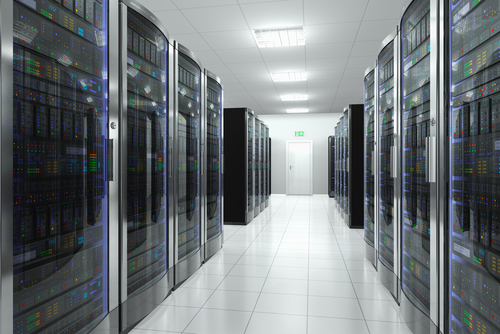 IBM is forcing many of the U.S. employees who work on its hardware to take an unpaid week off,
according to Bloomberg
. The furlough week will start either August 24 or 31, and reportedly include division executives. "We looked at a variety of things that we could do, and in lieu of other options considered this the best approach in the balance of the organization," IBM spokesperson Jay Cadmus told the newswire. Hardware revenues have declined over the past few quarters for IBM, Oracle and other tech giants. That's largely a reflection of client companies' increasing interest in the cloud—why pay out millions of dollars in equipment every year, when some host firm can handle the infrastructure side of things for a fee? But that also leaves IBM and its ilk in the peculiar situation of having to maintain and grow legacy businesses that aren't nearly as relevant as they were a few short years ago. This isn't IBM's first round of belt-tightening this summer. In June, Big Blue reportedly began
cutting thousands of jobs
across multiple divisions, including research, marketing, hardware and software—the result of a billion-dollar restructuring charge it took in the second quarter. IBM's dealt with its hardware troubles in the past by selling off assets to other manufacturing firms. In 2005, for example, it auctioned off its Personal Computing Division to Lenovo. So it's not outside the realm of possibility that IBM could divest itself of servers or other hardware to a willing buyer, provided some other company is actually willing to take on that sort of responsibility. But all that behind-the-scenes drama isn't preventing IBM from announcing a big alliance with Google, Mellanox, Nvidian and Tyan. Those companies are uniting in the OpenPOWER Consortium, which will build server and networking technology based on IBM's POWER microprocessor architecture. According to IBM, the consortium will offer open-source POWER firmware, and Big Blue will eventually work with Nvidia to integrate the CUDA GPU and POWER ecosystems. That's clearly a collective swipe at Intel—and a sign that, despite the layoffs and furloughs, IBM fully intends to stay in the hardware game for the time being.
Image: Oleksiy Mark/Shutterstock.com