It is a new term for many, but the
Internet of Things
may be a prime driver of future IT services and telecom employment, according to a 2013-2020 market forecast released by International Data Corp. "We expect the technology and services revenue to mushroom from $4.8 trillion in 2012 to $8.9 trillion by 2020, growing at a 7.9% CAGR," the analyst firm says.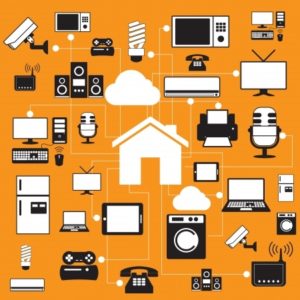 IDC defines IoT as a network connecting, wired or wirelessly, devices -- or "things" -- that is "characterized by autonomous provisioning, management, and monitoring. The IoT is innately analytical and integrated." "It is important to remember that while the market for the Internet of Things is still in its infancy, there is a long legacy of autonomous wired connected things," observes IDC Analyst Carrie MacGillivray in a statement. "The enabler for increased growth over the forecast period is the pervasiveness of wireless connectivity and ubiquitous access to the Internet regardless of location." According to IDC's estimates, the installed base of "things" will be approximately 212 billion in 2020, including 30 billion autonomous things used to collect data in both consumer and business applications.
IoT Job Opportunities
Since service providers such as mobile operators will be looking for other opportunities, as well as ways to increase the value of their current offerings, they may be the big winners here, says IDC. Meanwhile, many IT vendors will find new openings in the consumer market as a result of IoT. Examples include services to connect and run automobiles, offices and homes, all populated by devices with networking capabilities (think
smart refrigerators
.) Getting all these things in order – and giving them something important to do – may also drive applications development, device design and manufacturing to meet the demands of an increasingly connected world.