The popularity of the
MySQL
open-source database platform is on the rise. But professionals who fail to convey a solid understanding of database structures and concepts during an interview may limit their appeal to employers, according to Alex Alexander, CEO of San Francisco-based SpringbokSQL, which builds specialty database appliances.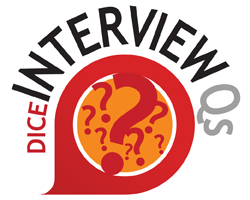 "Someone can always learn another RDBMS as long as they understand the basic working structure of a relational model," he said. "And myopic professionals tend to overlook a database that could better serve a client's needs."
Click here for MySQL jobs.
In order to confirm a candidate's knowledge of database management concepts and MySQL, Alexander asks
DBAs
and
developers
these questions during an interview:
Walk me through the steps in an RDBMS transaction. Specifically, how the data gets inserted into the MySQL RDBMS from the client API, then into the optimizer and file system, and finally how it's stored on a disk.
Describe the difference between row storage databases and columnar databases. What should developers and DBAs consider when deciding between the two?
What are NoSQL databases? How do they work and how do you decide which one to use?
Upload Your ResumeEmployers want candidates like you. Upload your resume. Show them you're awesome.
Related Articles