[caption id="attachment_15699" align="aligncenter" width="618"]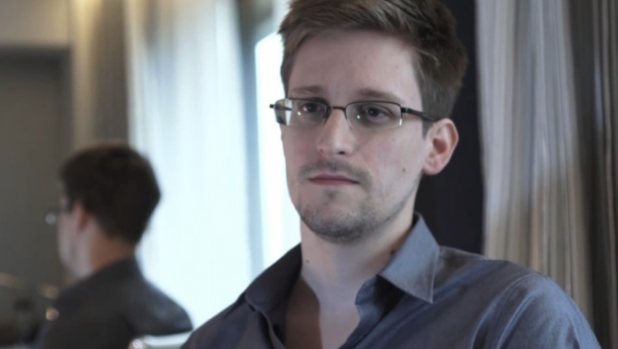 A screengrab from The Guardian newspaper's first video interview with Edward Snowden.[/caption]
The New York Times
wants clemency for
Edward Snowden
, the government-contractor-turned-whistleblower who leaked details of the National Security Agency's surveillance programs to newspapers around the world. "The revelations have already prompted two federal judges to accuse the N.S.A. of violating the Constitution (although a third, unfortunately,
found the dragnet surveillance to be legal
)," the
Times
suggested in
a new op-ed
. "A panel appointed by President Obama
issued a powerful indictment
of the agency's invasions of privacy and called for a major overhaul of its operations." Because Snowden revealed how the NSA "exceeded its mandate and abused its authority," the newspaper added, he "deserves better than a life of permanent exile, fear and flight." Instead, "a plea bargain or some form of clemency" might prove more appropriate, even if it still includes a degree of punishment. "The shrill brigade of his critics say Mr. Snowden has done profound damage to intelligence operations of the United States, but none has presented the slightest proof that his disclosures really hurt the nation's security," the
Times
editorial board concluded. "Many of the mass-collection programs Mr. Snowden exposed would work just as well if they were reduced in scope and brought under strict outside oversight, as the presidential panel recommended." In response to the controversy over Snowden's revelations, President Barack Obama announced in December that he plans on reining in the NSA's surveillance programs, but won't reveal exact steps until early this year. "I'll be proposing some self-restraint on the NSA. And… to initiate some reforms that can give people more confidence, " he told television reporter Chris Matthews during a taped interview for MSNBC,
according to Politico
.
At the same time, however, he acknowledged that the NSA isn't constrained by laws when it comes to operating outside the United States. Meanwhile, Snowden remains an exile in Russia. Will he ever come back to the United States?
Image: The Guardian (screenshot)