Enterprise Systems Journal asks a good question that you may have wondered about: Should you use free tools to stretch your IT budget? The obvious answer would seem to be yes, of course. Why not? The reality, however, takes a bit more pondering and planning.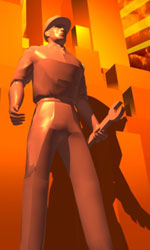 Writer James Powell interviewed Mark Flaherty, a VP at InsetSoft Technology, about Visualize Free - a Web-based visual analysis software application. Described as a "free-to-use derivative of our commercial business intelligence software," the program is not open-source but is fully featured and was created simply to prove that there's no reason to overpay for the kinds of apps that IT has become used to budgeting for.
Flaherty also points out the wonders of the free Google Analytics and other Google apps, but then the question arises: what if you become dependent on a free app and then the company goes out of business?
I actually recommend doing a little research into the company providing the free tool. I'd only use it if it was provided by someone who has some kind of viable commercial business as well and has been around for more than a couple of years,says Flaherty.
Wise words for sure. Free can turn out to be pretty costly once something goes wrong.
--Don Willmott