[caption id="attachment_17159" align="aligncenter" width="600"]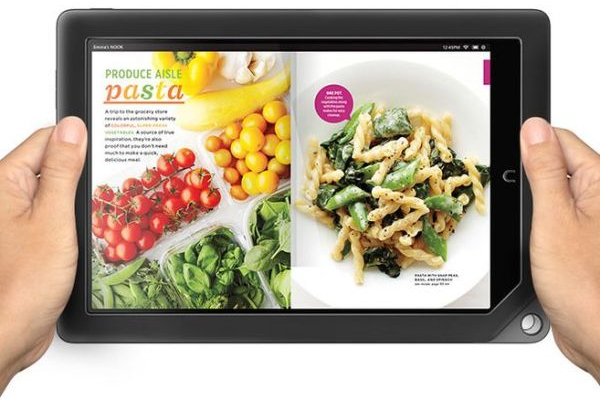 Barnes & Noble's Nook.[/caption] Barnes & Noble has laid off its Nook hardware engineers,
an anonymous source told Business Insider Feb. 10
. Those engineers reportedly left last week. The bookseller confirmed some layoffs in its Nook division but refused to go into further detail. Nook revenues have declined substantially over the past year, rendering the e-reader a drag on the company's overall business. Despite the layoffs and revenue declines, however, a Barnes & Noble spokesperson told
BI
that the company would continue to invest in its Nook division. In mid-2013, Barnes & Noble reportedly scaled back its ambitions for its Nook project, choosing (with the departure of CEO William Lynch, who'd championed e-readers) to focus more resources on its brick-and-mortar stores. That about-face came soon after the U.S. Department of Justice took Apple to court over alleged e-book price-fixing, after reaching out-of-court settlements with five publishers (HarperCollins Publishers LLC, Simon & Schuster, Hachette Book Group, Penguin Group, and MacMillian).
Apple lost the case
, and faces strict penalties; the lasting consequence of the court's decision, however, could be Amazon's increased strength in the e-books market. Amazon can also use its mighty resources to attract new writers and readers to the Kindle platform. For example, it offers a new section of Kindle "fan fiction," featuring iconic characters such as G.I. Joe—presumably the result of negotiations and payments to rights-holders that Barnes & Noble, backed against the wall, simply can't afford. Kindle also presents authors with several tools for promoting their books—including giveaways and targeted price reductions—that Barnes & Noble has yet to match, possibly because the resources simply aren't there to support such revenue-eroding maneuvers. If that wasn't enough, Amazon has expanded the reach of the Kindle brand via its full-color Kindle Fire tablets, which own a comfortable percentage of the Android tablet market, and which leverage the company's other media assets, most notably streaming video. (Although Barnes & Noble released a color Nook HD, that device lacks an Amazon-sized movies-and-television library.) So where does that leave the Nook? Although it came out of the proverbial gate strong back in 2009, it seems less and less likely that the e-reader can compete on equal terms with the Kindle. But whether Barnes & Noble decides to pull the plug on the project remains to be seen.
Image: Barnes & Noble