The Internet of Things
is alive and growing. Household gadgets
drop-shipped via UPS
, appliances, and even cars are steadily joining mobile devices on the information superhighway (which, for those of you who don't know, is what we called the Internet back in the day). Some connect to your smartphone for added functionality. All of this is well and good, and even reminiscent of our expectations for the year 2000 as predicted on the futurist TV show
Beyond 2000
. And it means your next development device may be sitting in the kitchen.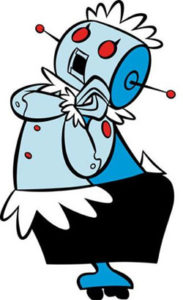 With all the buzz around Internet-connected appliances since CES, you might expect that by now, every appliance would have its own development platform and a growing app market. But in my quest to find all available appliance SDKs, I uncovered only one machine that even allowed apps to be downloaded. Appliances, like TVs, generally enjoy a long life. Unlike mobile devices, they don't need to be replaced every two years. As such, on-board system firmware may or may not update with some regularity. So for now, app developers who want to expand into the new "smart" appliance market don't have much running room. Still, there are brands you should pay attention to.
Samsung
First, there's
Samsung
, widely regarded as the king of Android and which has been selling a "smart refrigerator" since 2010. It has a full line of these Internet-enabled food chillers — just look for the
Apps on Your Fridge
section of its retail site. They're not all as smart as you'd expect. The Samsung T9000 refrigerator has a built-in, Wi-Fi capable tablet, but doesn't automatically detect when you're out of milk or when last week's leftovers have finally gone bad. On the other hand, it does offer an array of useful apps to help manage your home: Google calendar, Memo (sticky notes right on the fridge!), Weather Bug, AP News, Pandora, Twitter, Facebook and Grocery Manager, among others. (The most useful of these may be Grocery Manager. It allows you to enter the expiration dates of all your perishables and then alert you as the dates approach.) Unfortunately, the appliance doesn't yet have a developer platform. I found no reference to future plans for a curated Samsung smart appliance app marketplace or access to existing Android app marketplaces like Google Play Store or the Amazon Android App Store. But given its track record of creating compelling Android phones and other quality consumer electronics, Samsung is a brand to watch. LG LG offers an entire
Smart Kitchen
line with ovens, refrigerators, microwaves, washing machines, dryers and dishwashers that go a few steps further than Samsung's. First, they connect to customer service technicians by recording diagnostic information to help troubleshoot problems. In addition, they're smart-grid ready. If that's not enough, LG's family members can talk to one another — and your smartphone. For example, a smart refrigerator can send recipes to smart ovens with LG's proprietary system, called Smart Access. But again, it's a lot of compelling technology without a developer platform or app store.
Dacor
Earlier this year Dacor, a maker of high-end appliances, announced an
Android-powered oven
complete with access to Google Play. It's the only appliance manufacturer I could find that offered this level of customization. The company's Wall oven in particular promises to be an ingenious innovation in the kitchen, once it's available. While the appliance's Discovery IQ platform is proprietary, access to Google Play is a major advantage over other appliance makers by giving developers the option to create unique kitchen apps. The new ovens promise to deliver systems management and troubleshooting reports for technicians, automatic software updates, and push or text notifications when food is finished cooking. Dacor is the only appliance maker I found that has access to Google Play Store and allows owners to download apps.
Whirlpool
Finally, there's the venerable Whirlpool. Its smart appliances allow you to manage your dishwasher's wash cycles while you're away. Checking on its status and starting a wash load from afar effectively allows you to wash dishes while you're away without simply setting a timer, all from your smartphone. Swipe to wash!
The company's 6th Sense technology
also logs system status and maintenance information for repair technicians should something go wrong. However, Whirlpool's website makes no mention of the appliance's on-board computer or the technology required to connect to it. There's no developer platform available. Sadly, the site doesn't even mention what kind of smartphone is required to talk to the dishwasher. The trend of making dumb appliances smart by adding WiFi, apps, sensors and repair logs is sure to continue, even if opening the platforms for developers — or even appliance owners — isn't trending. But worry not. The breadth of development platforms will continue to expand as The Internet of Things grows. Image: protagonist.wikia.com