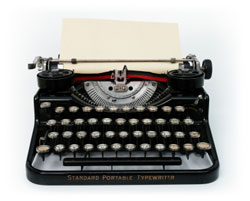 UPDATE
IT Employment Continues to Inch Up:
The overall unemployment rate remains stuck, but IT employment continued its climb in August for the 19th consecutive month. That's according to the monthly IT job index researched by TechServe Alliance, a collaboration of IT services firms, clients, consultants and suppliers. Its numbers show that IT jobs increased by 2,100 in August, up by 2.7 percent from a year ago. "While we recognize the fragility of the economy and the general labor markets, we continue to see strong demand for IT professionals," said Mark Roberts, CEO of TechServe Alliance. "Absent further deterioration of the general economy and its impact on corporate investment in IT, we remain optimistic we will continue to see growth in IT employment for the foreseeable future."
PR Newswire
What Will Windows 8 Look and Feel Like?
The forthcoming release of Windows 8 represents a major change as it embraces a very different look and feel, much more like a tablet. The revolutionary tile-like Metro interface is the first non-windowed experience Microsoft has provided in decades. Also notable are the much improved boot-up and shut-down speeds. In one test, three cold boots averaged 5.2 seconds. Shutdown took longer, at around 11 seconds. Microsoft says that Windows 8 brings legacy support and will work well on all Windows 7 hardware. What remains to be seen is whether users will embrace the change and how competitors like Apple will respond.
Cnet
iPhone Hype Revs Up Again:
Although the expected September launch of the iPhone 5 has been pushed back to October, excitement is still running high. A recent survey of 2,200 consumers by ChangeWave shows 31 percent of respondents are very or somewhat likely to buy the iPhone 5 — much more than the 25 percent who said they were very or somewhat likely to buy the iPhone 4 ahead of its launch. Among current iPhone owners: 66 percent are very or somewhat likely to buy the iPhone 5. Sales for fiscal 2012 could top $110 million.
AllThingsD
Dell Buys Back Its Own Value-Priced Stock:
Dell is one of many companies taking advantage of stock market turmoil to buy back its own shares. The company will spend $5 billion in addition to the $2.16 billion still available under a previous repurchase program. The announcement bumped Dell's stock higher, but like its archrival Hewlett-Packard, the company is being watched carefully by investors as sales and margins in traditional PC categories start to dwindle. Dell is undergoing a shift, attempting to reclassify itself as a service provider (a la IBM) in order to find its way to fatter margins.
TheStreet.com
When Will Facebook Go IPO?
Rumor were previously swirling that Facebook would try to launch its initial public offering by April 2012. But now we're hearing that CEO Mark Zuckerberg will hold off until September 2012 at the earliest. Why? Two explanations: One says that Zuckerberg is well aware that key staff will cash out as soon as they can, taking their institutional knowledge with them. Before that happens, observers note, Zuckerberg wants to launch several new products and features. A second explanation may be that, like other high-flying companies, Facebook wants to delay its IPO until the stock market calms down. Whenever it happens, the IPO is expected to be a record breaker that may value the company at $66.5 billion.
The Financial Times
Executives Overconfident on Cybersecurity:
A PricewaterhouseCoopers (PwC) survey of more than 9,000 executives in more than 130 countries finds that 43 percent have confidence in their security protocols and 50 percent expect their companies to increase spending on cybersecurity. However, when asked about the precautions they were taking, only 13 percent say they have done what PwC believes to be adequate: employ an overall security strategy, review its effectiveness and know about past breaches. "It's a great business opportunity," Mark Lobel, a PwC principal, said. "It's also a terrible avenue for data loss and data leakage."
The New York Times
Upcoming Tech Events
IT Portfolio Management
Sept. 21-22 — Chicago Attend this two-day seminar to learn strategies to help IT best align, prioritize and manage projects according to your business needs
Forrester's Application Development & Delivery Forum 2011
Sept. 22-23 — Boston This year's forum will focus on transforming your delivery skills, organization and practices to meet today's challenges and adopt this growth posture; delivering breakthrough customer experiences and deeper engagement via mobile, web, social, store/branch, and other touch points; and updating technology to enable faster delivery and continuous business.
Forrester's Business Process Forum 2011
Sept. 22-23 — Boston BP pros must meet the increasing demand to lead BPM, Lean and Six Sigma initiatives. Plus, they must understand the role of BPM software deployments in process improvement; establish business process centers of excellence; drive business change management initiatives; instill better process management skills throughout the organization; and align business process, data governance and business intelligence (BI) strategies. Learn about all these topics and more at this hard-hitting seminar.
Forrester's CIO-CMO Forum 2011
Sept. 22 — Boston The next 10 years will require fundamental changes in business practices to manage technology disruption. Smart CIOs, CMOs and other C-level executives must proactively come together to better serve customers, bring new products to market and ultimately grow the top line. This one-day forum aims to build bridges between business and technology executives and lay the groundwork to fast-track efforts to innovate across the customer lifecycle.
Forrester's Content & Collaboration Forum 2011
Sept. 22-23 — Boston This conference will share the latest trends in technology adoption and how firms forge better business outcomes from a more mobile, social and virtual workforce. Learn how traditional collaboration platforms like SharePoint, social technology tools and content systems will adapt to meet the new demands of virtual work.
Embedded Systems Conference
Sept. 26-29 — Boston ESC Boston is the must-attend conference for embedded systems engineers. The conference program features 100 sessions ranging from shoptalks to hands-on sessions, tutorials to sponsored training sessions and more.
TechRepublic Live 2011
Sept. 28-30 — Louisville, Kentucky To help IT professionals thrive in today's swiftly changing business environment, this event will tackle some of the biggest issues that are bearing down on IT departments, IT leaders and IT administrators, including supporting employee-owned devices, dealing with security and privacy issues, cloud computing and SaaS, open source adoption and the social media challenge.