[caption id="attachment_10013" align="aligncenter" width="500"]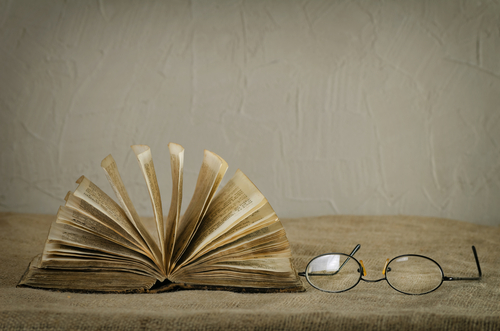 The publishing industry was a lot simpler when its goods were merely paper.[/caption] Apple could face a difficult time winning its court case against the U.S. Department of Justice over e-book pricing, according to… the federal judge overseeing the trial. "I believe that the government will be able to show at trial direct evidence that Apple knowingly participated in and facilitated a conspiracy to raise prices of e-books," U.S. District Judge Denise Cote said during a May 23 pretrial hearing,
according to Reuters
, "and that the circumstantial evidence in this case, including the terms of the agreements, will confirm that." Apple's legal counsel is a bit perturbed over her comments. "We strongly disagree with the court's preliminary statements about the case today," Apple lawyer Orin Snyder wrote in a statement also reprinted by Reuters. Earlier this year, the Justice Department came to an agreement with book publisher Macmillan in the ongoing case, the last of five publishers (the other four were HarperCollins Publishers LLC, Simon & Schuster, Hachette Book Group, and Penguin Group) to settle with the government. At the time, Macmillan CEO John Sargent claimed in
a separate letter to authors and agents
that his company settled with the Justice Department "because the potential penalties became too high to risk even the possibility of an unfavorable outcome." The Justice Department
has asserted
that Apple, along with those publishers, conspired to raise retail e-book prices in tandem "and eliminate price competition, substantially increasing prices paid by consumers." Apple battles Amazon in the e-book space, with the latter company achieving great success over the past few years by driving down the price of e-books and Kindle e-readers; while Apple co-founder insisted in
emails to News Corp executive James Murdoch
(son of Rupert Murdoch), that Amazon's pricing was ultimately unsustainable, the online retailer shows no signs of flagging with regard to its publishing-industry clout. While publishers earn quite a bit of money through the sale of Kindle e-books, Amazon's popularity among book-buyers (not to mention the decline of brick-and-mortar bookstores) has given it significant leverage in determining the pricing of e-books—one reason for the publishers and Apple to allegedly bond together on their own pricing scheme. According to recent data from the
Pew Internet & American Life Project
, the number of Americans reading e-books has increased from 16 percent to 23 percent over the past year, even as readership of printed books has declined from 72 percent to 67 percent. The Pew study also suggested that roughly a quarter of Americans above the age of 16 own a tablet, up from 10 percent in late 2011; another 19 percent own an e-book reader such as Amazon's Kindle or Barnes & Noble's Nook, a rise from 10 percent last year.
Image: Sergej Razvodovskij/Shutterstock.com