[caption id="attachment_16177" align="aligncenter" width="314"]

A message posted on coinyeco.in.[/caption] Kanye West appears to have killed the unauthorized "Coinye West" virtual currency, a day before the latter was scheduled to launch. The end began when the rap star's attorneys, days after filing cease-and-desist papers against the anonymous creators of Coinye West, escalated to a full-on trademark-infringement lawsuit. In addition to pursuing the creators, those legal hounds also had 100 unnamed co-defendants in their sights. "Defendants have willfully and admittedly traded upon the goodwill and notoriety of Kanye West, one of the most famous entertainers and brand names in the world," the attorneys wrote in the suit filed in Manhattan federal court,
according to The New York Post
.
Despite that legal pressure, the currency's creators initially remained hard at work bringing it online. "Im [sic] only going to launch this when we're 100% ready, if we go +1 or +2 days on the launch time its for stability and securities sake!" read a Jan. 14 note on
coinye-exchange.com
, the currency's "official" Website. "Thanks for your patience [sic]! (we're just as keen as you to get this thing live!)" Originally scheduled to launch Jan. 7 at 7 P.M. PST, the creators encountered technical issues associated with building a crypto-currency exchange from the ground up, and put out a call for help from anyone with experience in HTML, CSS, AJAX, and JQUERY. That help soon arrived, and another note on the Website added that the creators would launch Jan. 15. Hours later, however,
coinyeco.in
posted a stark message: "COINYE IS DEAD. You win, Kanye." And just like that, our long national nightmare was over. Coinye West sparked a bit of online buzz when its original Website (coinyewest.com) made its debut. "No premine, no screwed up fake 'fair' launches, shyster devs, muted channels, and f**ked up wallets," read the accompanying text. "We will be releasing password protected, encrypted archives containing binaries and source for the wallet and daemon BEFORE LAUNCH, with the passwords to be released at the specified time." In a totally unsurprising turn of events, that Website was soon knocked offline. Technical details for the crypto-currency included:
Algorithm: Scrypt Max Coins: 133,333,333,333 Block time: 90 seconds Difficulty Re-Target Time: 12 hours Block Rewards: 666,666 COYE Every 100k blocks, the payout halves
Despite Coinye West's demise, legal battles over various crypto-currencies are likely to continue long into the future, now that Bitcoin has demonstrated that digital coinage is a medium of exchange that people take seriously. Given how Bitcoin is based on an open-source protocol, and doesn't require any sort of central server or bank, it's likely that people with the tools and know-how will create future currencies that irritate governments, celebrities, and special-interest groups. Which makes Kanye West a pioneer, but probably not in a way he would have liked. [caption id="attachment_16178" align="aligncenter" width="443"]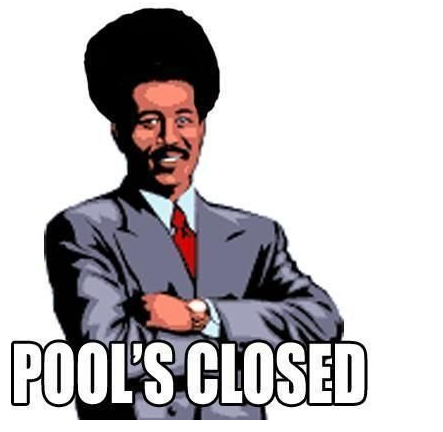 This was also posted on coinyeco.in... whatever it means.[/caption]
Images: coinyeco.in