[caption id="attachment_16825" align="aligncenter" width="618"]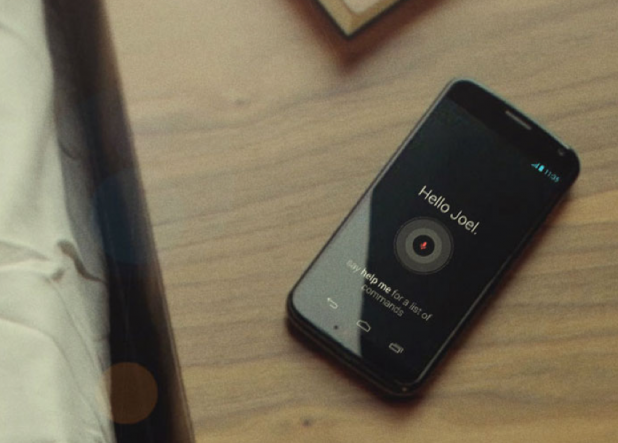 Lenovo has big plans for Motorola Mobility.[/caption] In the 1982 movie
Conan the Barbarian
, a Mongol general asks the title character (played with wry sangfroid by Arnold Schwarzenegger) what is best in life.
Conan replies
: "To crush your enemies, see them driven before you, and to hear the lamentation of the women." Lenovo seems like it's adopting that "crush your enemies" bit as its new motto. In an
interview with Fortune
, Lenovo CEO Yuanqing Yang suggested his company,
having just acquired Motorola Mobility from Google for $2.91 billion
, will eventually "surpass" Apple or Samsung in the smartphone game. "Regarding the product portfolio, we don't want to be playing just in the entry level or to be viewed as a cheaper brand," he said. "We want to compete in the full range of the product line, including the premium segment." While Lenovo already enjoys a significant presence in China and some emerging markets, Motorola will give it more market-share in the United States, Europe, and Latin America. The Motorola acquisition is only one part of Lenovo's multi-billion-dollar January. Earlier in the month, IBM announced that it would
sell its low-end server business to Lenovo for $2.3 billion
; that agreement included IBM's x86 server portfolio (such as the System x, BladeCenter, and Flex System blade servers and switches), while IBM will retain its System z mainframes, Power Systems, Storage Systems, Power-based Flex servers, and PureApplication and PureData appliances. That sale allows IBM to refocus its energies on cloud-based services such as its Watson supercomputing platform. For Lenovo, the benefits of owning a server-manufacturing arm are also pretty substantial. "Lenovo wants to increase market share for several reasons: new customers, bigger scale, selling add-on services," analyst Jack Gold wrote in an email after the deal was announced. "IBM doesn't generate a whole lot of margin on low end systems, and needs to concentrate on new business opportunities like Smarter Planet, Big Data, Mobile, Watson, etc. Lenovo can probably increase that margin due to their efficiencies." With new smartphone and IT-infrastructure arms, Lenovo is in a good position to challenge Dell, Hewlett-Packard, and other major players in the hardware space. But that's not to say the company will have an easy time of it: the hardware market as a whole is low-margin, ultra-competitive, and suffering through an anemic sales period (which is one of the reasons why IBM, Google, and other companies are so anxious to chuck their hardware interests). Nonetheless, by shelling out more than $5 billion for two hardware properties, Lenovo now has a seat at the big players' table. The question is whether it can use its in-house skill to actually crush those rivals.
Image: Motorola