What does
Microsoft
have that
Google
doesn't? Customers who don't want to live their lives totally in the cloud. So says
Kurt DelBene
,
Senior VP of the Microsoft Office Business Productivity Group
, in an interview with
InformationWeek
.
The Microsoft advantage, he says, is "'full-fidelity viewing' across on-premise, Internet-based and mobile platforms." He goes on to say that, "We'll have a bunch of customers who will go purely online, and we have the best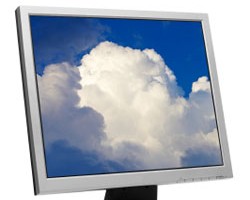 offering there. Other customers will stay on premises. The real challenge will be addressing customers in the in-between states so we're giving them the flexibility to figure out which divisions they want to bring into the cloud and at what pace." This is an interesting swipe at Google's cloud-based dreams, and he certainly as a point about the ubiquity of Microsoft users, apps, and documents. And all this talk is in preparation for a big product launch in May.
Microsoft has a lot riding on its planned May mega release of the 2010 versions of venerable products like SharePoint, Office and Exchange. The upgrades include improved support for global organizations with extranet connectivity in SharePoint. Business Intelligence features have been amped up in SharePoint 2010, and data visualization and analysis options improved in Excel. Microsoft is also releasing Office Communications Server 2010, advancing the company's ambition to break into voice-over-IP telephony by leveraging the popularity of Office and SharePoint. Slick voice response and recognition capabilities and integrations with calendaring and e-mail are aimed at knitting together a seamless collaboration experience.
So take that, Google. Microsoft isn't totally surrendering the limelight just yet. If you're an IT software buyer, expect a call from Microsoft soon.
--
Don Willmott