[caption id="attachment_10913" align="aligncenter" width="618"]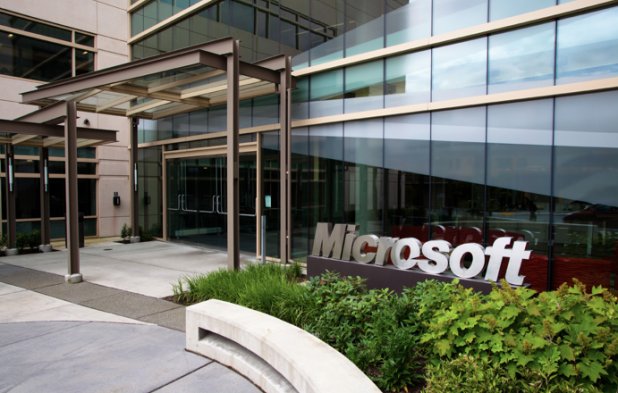 What are they doing in there?[/caption] Once upon a time, Microsoft dominated the IT industry so completely that even federal antitrust sanctions could barely slow it down. While the company hasn't maintained that dominance—it's a minor player in the mobile-device market, for example—it still occupies a prime position in most corporate datacenters: from development tools to high-end server operating systems and virtualization infrastructures, there's a lot that Microsoft provides to companies around the world. So when rumors begin that Microsoft CEO Steve Ballmer will launch a major reorganization this week (which could bring,
in the words of AllThingsD
, "functional coherence" to its businesses), it's understandable if IT administrators and CIOs become a little nervous. How will Microsoft refocus its development efforts and priorities? Which executives will stay onboard, and which will be given the proverbial boot? How will this ultimately affect the company's software portfolio? Microsoft's top priority,
according to Bloomberg
, will be to reinvigorate its work in tablets, smartphones and other devices, while continuing to expand Internet-based services such as Azure and Office 365 (the latter is the SaaS version of Microsoft's desktop-dominating productivity suite). Microsoft's complex organizational structure—which includes silos for Business Solutions, Online Services and Microsoft Office, among others—is likely to be simplified, according to
AllThingsD
's Kara Swisher. The end result could be Microsoft's cloud computing and business-products unit combined to add focus to Microsoft's business computing efforts, led by managers of its current Server and Tools Division. The shakeup is apparently designed to "put more wood behind fewer efforts," according to Swisher, in order to make Microsoft's current offerings more effective. It will also push hard for expansion into new media and new lines of business by handing Tony Bates, president of the recently acquired Skype, "a giant checkbook for acquisitions and other investments" as head of M&A and business development. Swisher warned that details of the plan are still up in the air, and final decisions may not be made until just before the announcement tomorrow. It's also possible the announcement will be delayed to help Ballmer get more ducks in a row. Whatever the details, however, pressure appears to have built up sufficiently that Ballmer is faced with little choice but to reorganize Microsoft and its products to suit the demands of its customers. He could also leave the company to forestall a larger shareholder revolt, although that seems unlikely to happen this time around. Whatever Microsoft finally announces, it could have significant consequences for those who deal with IT infrastructure.
Image: Microsoft