Microsoft
is lagging behind
two powerhouses
. I'm not talking about Windows Phone, the Microsoft Surface, or even its rank among browser use. The battle for third is in the virtualization environment. Microsoft is a distance behind
Citrix
and VMware.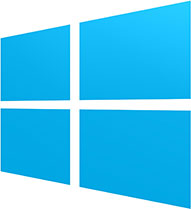 Why is that? Partly because Microsoft Virtual Desktop 2012 is still a relative newcomer to virtualizing and streaming the desktop. If you've spent any time with Microsoft Virtual Desktop 2008, then you may remember it was an overly complicated deployment. But a lot has changed since 2008, and Microsoft has delivered a reasonably good product. Microsoft Virtual Desktop 2012 is a vast improvement over its predecessor. Those that slogged through the 2008 implementation would see that their hours of configuration are now reduced to 15 or 20 minutes. What was more than 100 pages of instructions is now down to a click-through wizard. The product is bundled with Microsoft Server 2012 and is essentially free. The license lets you configure the entire enterprise. Yes, VMware's ESXi is also free, but Microsoft doesn't cap the memory or number of processors the Hyper-V can use. Provided you have the resources, you can do this out of the box. You can also run the entire thing -- hypervisor, client pool and broker -- from a single server. This is good for a small IT department with Windows Software Assurance that wants to dip a toe into the virtualized desktop pool, and where Citrix XenDesktop may be overkill. However, even with this improved 2012 version there are some missing features that competitors provide. For example, there's dynamically optimizing printing and audio and video bandwidth compression. These aren't deal-breakers but they reflect the amount of time Microsoft has had to add bells and whistles. Though the platform is free, Microsoft sticks to its frequently confusing, sometimes silly methods of licensing. If you subscribe to Microsoft's Enterprise Software Assurance licensing, that doesn't necessarily mean you can deploy Windows anywhere in the enterprise. It
says
, "Certain devices, such as thin clients, are not eligible for Software Assurance and therefore will not have Windows Virtual Desktop Access Rights. You can license such devices with a Windows VDA subscription license." For how much, you ask? A lot -- $100 per machine per year. That left Gunnar Berger at
Gartner to conclude
, "(If) a business bought a PC with an OEM'd Windows Professional on it then added SA, it's roughly $40 per year. This makes thin clients and zero clients much more expensive." So, he advises, "buy the cheapest PC you can find that comes with Windows Professional on it. Put SA on this PC, repurpose the PC with Microsoft Windows ThinPC and manage the ThinPC with System Center." It works, but Microsoft is forcing you into the wrong kind of power-hungry hardware for the job. I like this solution for a business with a healthy pool of newer PCs. But let's not forget that the purpose of virtualizing is to reduce costs. Microsoft Virtual Desktop 2012 is best deployed in a small business that does not have a virtual desktop like DellWYSE, or VMware View or Citrix XenDesktop, and has been using Hyper-V for a while. Also, Microsoft's virtual desktop is a great place to start for proof of concept. By addressing missing features and a implementing a fairer licensing structure, Microsoft will have a winner.