Microsoft
workers are "unsettled but optimistic about change," according to a report on the mood of the tech giant's 97,000 employees.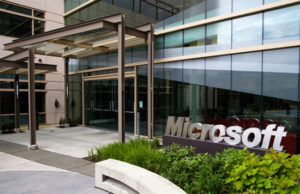 The report, published by Reuters, says workers are
more concerned about a pending reorganization
that's likely to result in thousands of workers moving to a new division than they are about the Redmond's Nokia acquisition or even the
pending departure
of CEO Steve Ballmer. Says Reuters:
"Like Wall Street, there was initial euphoria with the announcement for employees," said one 15-year veteran who has worked in a number of units at the company, in response to Ballmer's retirement and a change at the helm of a company that no longer sets the pace for technological innovation. "But he is as much a symptom as the actual problem. This whole crazy re-org will still happen. And nothing will really change," he said. "Among many of my fellow employees - both new hires and long-timers - there is a recognition that Microsoft has lost its way."
And:
"The re-org is more unsettling for some people than Ballmer's departure. Exactly how that shakes out is more interesting," said another employee who asked not to be identified. "There is always a small percentage of people who do lose their job, or get put into an awkward new role. For those people, morale is very bad, of course. But whoever you talk to, they all noticed that the stock went up on the Ballmer (retirement) news. If sustained, that will make morale improve broadly."
Another worker, who asked not to be named, told Dice News that he was most concerned about the reorganization. "Right now, it's not clear who I will be working for or exactly what I will be doing," said the 10-year-plus engineer. "This isn't the first reorganization, but with all the other changes it is the most unsettling, at least for me." The reorganization replaces Microsoft's five existing divisions with four new ones, combining some and separating others. Windows is expected to become part of the operating systems unit, while Office will likely be split between the applications and cloud units. The new business units – Operating Systems, Devices, Applications and Cloud – are intended to realign Microsoft with devices and services and move the company away from its software roots. Ballmer has said he will leave the company within the next 12 months, presumably
after a successor is chosen
. The reorganization is ongoing and may take six months or more to settle down, while bringing Nokia into the devices business unit may require a multi-year product cycle to fully implement.