Demand for Linux expertise is growing: In 2010, the number of postings that included Linux skills
grew by 47 percent
on Dice. By comparison, postings that included Windows experience increased by 40 percent.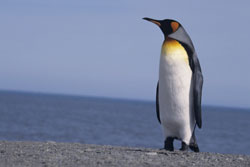 "The number of Linux-based projects is rapidly increasing all over this industry,"
says Dirk Hohndel
, Intel's Linux and Open Source Technologist. "More and more devices and systems and services are built based on Linux, and therefore, more and more manufacturers and vendors are looking for Linux talent." A recent search on Dice found
more than 9,500 positions
needing Linux experience, with the majority in California, New York, Texas, Maryland and Washington. Additional skills for these positions include development, Unix, communication, Java, C, C++, engineering and SQL.
Amazon
lists the most open positions - no surprise since the company is ramping up hiring.
Northrop Grumman
is also looking to hire Linux people, many for positions related to cybersecurity.
Dell
needs to fill
nearly 200 jobs
involving Linux.
IBM
also has
more than 100 listings
for Linux work. IT professionals skilled in Linux tend to
earn as much as 10 percent
over others. In particular, those skilled in Red Hat and Novell's SUSE Linux platform
received an average salary of $87,000 a year compared with $79,000 for IT workers overall.
-- Chandler Harris