Earth Day always brings with it a burst of "green" headlines, and this year is no exception. The money-saving possibilities of successful "Green IT" implementations are always worth reading about, whether or not ultimately saving the planet is of interest to you.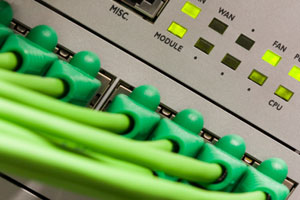 IT World's 15
Green IT award winners
show ingenuity that should inspire you to look once again at the ways that server consolidation, virtualization, data center design, and improved communication tools can have a profound impact on your bottom line. One example: Autodesk.
Autodesk implemented worldwide virtual collaboration and telepresence technologies to cut costs, slash travel-related carbon emissions, and make bicoastal and global meetings more productive. The company's multi-prong initiative included 20 Cisco TelePresence installations; more than 50 Polycom Roundtable installations; and Microsoft Office Communicator Service, for video chat, screen sharing, document sharing, and IM. The company's Save a Million campaign educated its globally diverse workforce about the benefits and use of collaboration technology, encouraging them to save a million dollars in travel cost, pounds of carbon dioxide emissions, and minutes of productivity.
Another example: Intel.
Intel uses some 50,000 servers to perform silicon design and development tasks—operations that grow increasingly complex each year, thereby increasing annual compute demand by 45%. Rather than piling more machines into its data centers, the company launched an initiative to squeeze more work out of its current fleet. To do so, the chipmaker developed an algorithm dubbed NUMA-Booster to schedule design workloads to run more optimally than would otherwise using default OS scheduling on multi-core NUMA systems. The algorithm increased server performance by 17%, effectively boosting the overall capacity of its server clusters by 11%. The company expects to see even greater gains as it retires older machines and deploys newer multi-core models.
Obviously these kinds of initiatives require some serious up-front investment, and that's likely to be the typical stumbling block to getting Green IT projects going. Still, it's worth running the numbers to see how and when such projects will pay for themselves. After all, we all know that energy prices only go in one direction.