By Chandler Harris
When Apple reported it had sold 2.5 billion iPhone applications worth $4.2 billion in 2009, it made clear the market for mobile applications is booming. Add to that Gartner's prediction that 21.6 billion iPhone apps worth $29.5 billion will be sold in 2013 and you have a mobile application market that many are looking on as a gold rush.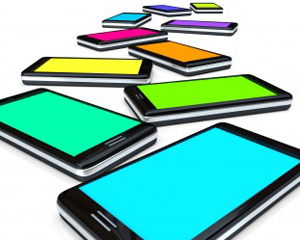 The rapid rise of the iPhone and competitors like Google Android, Blackberry and Palm Pre, as well as the release of the iPad, has created something of a micro-economy for mobile apps. Developers in the space made more than $2 billion in 2009, and should make around $10.5 billion in 2014, according to consulting firm Frost and Sullivan.
"When you increase revenue five times in five years, obviously this will create a very large market for developers in this space," says Todd Day, industry analyst in the mobile and wireless communications practice at Frost and Sullivan. "I think the market is wide open and a really interesting place for somebody with programming experience and entrepreneurial drive."
Developers are needed to create apps for the major application storefronts of Apple, Android and other phone operating systems, as well as for other businesses and phone manufacturers, Day says.
Where the Jobs Are
Many - maybe even most - companies are coming to grips with the need to create a presence and services on mobile platforms. For instance, 78 percent of airlines intend to adapt their websites to work on mobile phones by 2012, according to SITA, a company that specializes in solutions for airline companies.
"We view (mobile application development) as a high-growth area for both developers and businesses, as companies turn to these applications as an important conduit for business and services," says Kurt Daniel, chief operating officer of WorkLight, which provides mobile application development services. "It's clear that the smartphone category is driving mobile innovation, thereby increasing the need for highly-specialized mobile developers."
The demand for mobile apps has helped WorkLight grow its staff from 20 in 2009 to 30 this year. It expects to have more than 40 people on-board next year. Daniels sees the mobile app industry as a "three-horse race," with the majority of WorkLight¿s customers seeking apps for the iPhone, Android and Blackberry.
Since most mobile OS platforms use different programming language, developers often need to be specialized in one language or skilled in multiple programming languages. Specialization includes knowing Objective C and Xcode for iPhone, Java for Android, HTML, CSS and Java for Blackberry, C# and .NET for Windows mobile and C/C++ for Palm.
Other important skills sets WorkLight looks for are proficiency in Eclipse, VisualBasic IDEs and relevant developer plug-ins. Also, developers need to understand not only how to create apps, but how to install, manage, maintain and improve them.
Good Times for Growth
The demand for mobile applications has helped Endeavor Software Technologies grow by 75 percent each year for the past three years. The company, which provides mobile consulting, technology and outsourcing, isn't only looking for computer science graduates and software engineers with solid understanding of mobile platforms, but developers experienced in designing visual backgrounds for mobile devices.
Jobs in mobile apps also extend to phone hardware and software manufacturers. Google has more than 20,000 developers writing software applications for the Android phone, which went from zero apps in 2007 to more than 27,000 currently. Apple, Microsoft and Nokia have developers working in-house as well.
Even mobile phone producers such as HTC, which produces the Android and Microsoft's Windows mobile phone, employ engineers that develop software for phone-user experience and create tools for independent developers to use.
"Apps as a whole are becoming a very important piece of smartphone development," says Keith Nowak, senior public relations manager at HTC. "We're seeing a lot of traditional companies developing mobile apps, as well as technology companies."
Chander Harris is a business and technology writer in California.