The number of workers afraid of being laid-off is at its lowest level since the fourth quarter of 2008, according to a survey conducted by
Glassdoor
.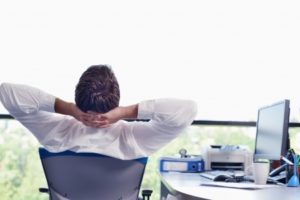 The website's quarterly
Employment Confidence Survey
found that just 15 percent of workers are concerned about being laid-off in the next six months. That figure, for the third quarter of 2013, is down 7 percentage points from the second quarter of this year. But security is not doled out equally. The survey found that men are more concerned than women about layoffs overall, 18 percent to 11 percent. Men aged 35 to 44 were three times more concerned than women the same age, 24 percent to 8 percent, the study found. Employees concerned about coworkers being laid-off dropped 6 percentage points, to 24 percent compared to the previous quarter. It was another new low since Q4 of 2008. The rosy picture fades, however, with employees responses about negative changes their organizations have made in the past half-year. More than half – 56 percent -- reported changes or reduced net compensation. Nearly a third – 32 percent -- reported a reduced pay or bonus amount, or that a bonus was no longer given. Forty percent of employers laid-off workers or communicated layoff plans, the survey found. All these figures have held roughly steady since 2011's fourth quarter. On the positive side, 76 percent of workers said new perks -- such as working from home, casual days, flexible hours or new stock grants -- were awarded. That's by far the highest level since the last quarter of 2011. Meanwhile, 40 percent of employees expect their company's business outlook to improve over the next six months, a drop of 2 percentage points over the previous quarter. However, 51 percent expect their business outlook to remain the same, up 4 percentage points. Despite all that, just 37 percent of workers expect to see a salary increase in the next 12 months, down 3 percent from last quarter.