A survey published by Silicon Valley Bank indicates more startups are expected to create jobs in 2011 than in 2010. Among the 375 surveyed companies (of which 206 are in software/internet, 63 in hardware, 83 in life sciences and 23 in clean tech), 83 percent have plans to hire this year, compared to last year's 73 percent.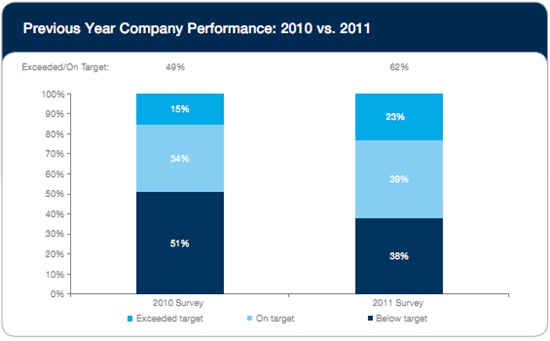 Business outlook is also more optimistic, with more executives (23 percent) reporting they exceeded their revenue targets last year, up from 15 percent. Thirty nine percent indicate they were on target, up from 34 percent. However, more than a quarter of the respondents say hiring remains one of the biggest challenges they face. Among the biggest factors: high compensation packages and the area's high cost of living.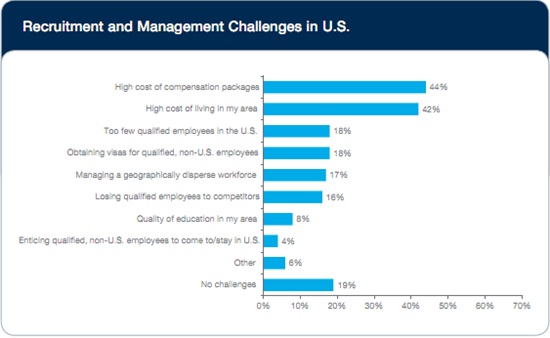 Other key findings:
The near-term business outlook for startups is optimistic.
The United States remains an attractive place to start and build high growth companies. Operational cost was the only positive factor cited by more than 40 percent of respondents considering operating outside U.S.
Other challenges include equity financing and regulatory/political issues. The direct effect of regulations is a lesser concern compared to the uncertainty created by the regulatory environment and its overall impact on risk taking.
Startups would rather the government make investments in ideas and technology infrastructure. They don't want government-sponsored equity financing, government-assisted debt financing, government purchasing or other forms of demand creation.
Source:
Startup Outlook 2011
(pdf) [via
TechCrunch
]