[caption id="attachment_10030" align="aligncenter" width="618"]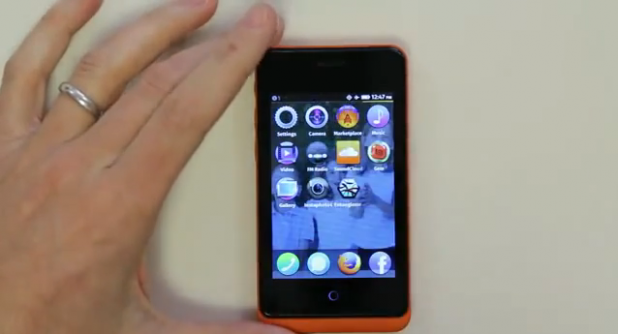 Firefox OS (as seen in a
demonstration video
).[/caption] Foxconn and Mozilla are collaborating on a device that will run the latter's Firefox OS,
according to Reuters
. Foxconn (also known as Hon Hai Precision Industry Co., Ltd.) is reportedly interested in diversifying its business beyond the manufacture of Apple products, which contribute a significant amount to its bottom line. Taiwanese publication
Focus Taiwan
—quoting an unnamed "industry insider"—suggested that the actual device is "likely to be a tablet," and will be unveiled June 3. Mozilla previewed the first commercial build of its Firefox OS open mobile ecosystem at this year's Mobile World Congress in Barcelona. A lightweight mobile OS based on HTML5, the software (once known as "Boot to Gecko") offers a user interface reminiscent of Apple iOS and Google Android, complete with grids of icons linked to applications. Mozilla insists that Firefox OS offers developers the simplicity of building on a single technology stack (HTML5/CSS/JavaScript/new WebAPIs), paired with the versatility of distributing the resulting apps via a variety of channels. Developing apps for Firefox OS,
its creators have argued
, will help "keep the Web open" and "make sure the power of the web is available to everyone—even on mobile devices." Mozilla is working with LG, ZTE and Alcatel to build a first generation of Firefox OS devices. "The real acid test for Firefox OS and its long-term prospects is the quality of the software itself and the user and developer experiences that it fosters," Tony Cripps, principal device analyst at Ovum, wrote in a research note earlier this year. A partnership with Foxconn could go a long way toward convincing developers and manufacturers that Mozilla's efforts are viable. Mozilla isn't the only up-and-coming mobile operating system. In January, Canonical announced it was working on a version of the open-source Ubuntu for smartphones. The Ubuntu mobile platform will allow HTML5 and native apps; Web apps can also run independently of the browser, with full access to system resources. Of course, any new mobile OS faces competition from two of the biggest tech companies around: Google and Apple, which basically split the mobile world between their respective software platforms. Mozilla has a long way to go before it poses a threat to either of those companies; but the Foxconn deal indicates that some people think it definitely has a chance of survival.
Image: YouTube/

firefoxchannel