Join us today for a live Google Hangout on how you can make yourself comfortable with networking. We'll start at 2 p.m. ET.
Watch the Hangout live by clicking here.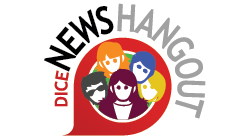 Our guests are Lynne Goldman and Susan Morris of the Pennsylvania career development firm Merit Systems. They'll give us tips to help you reach out in ways that fit with your own comfortable, personal style. We've all heard that networking is the best way to get a job and to strengthen your position if layoffs are on the horizon. But that doesn't mean it's easy to do, especially if you're not the type of person who likes wading into a pack of strangers armed with nothing but your business card. But the bottom line is networking is important – some would say critical – to landing a job, and it's an ongoing thing: You have to be out there constantly, introducing yourself to new people so they'll introduce you to even more. Again, to learn how to handle networking, come back here at 2 p.m. ET today to watch our hangout live.