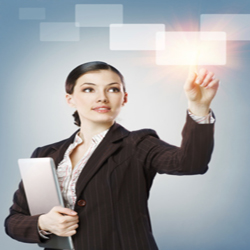 The open source model has become so widespread, more than two thirds of organizations worldwide anticipate increased investment in open source products, and 38 percent are expecting to migrate mission-critical software to open source in the next 12 months, according to a
survey
by Accenture. This increasing adoption on the enterprise level has fueled a growing demand for software developers,
systems administrators, network managers
and other tech professionals skilled in open source. At Dice, there's been increased interest in open source skill sets: A search for
open source
brings up more than
2,300
job listings, with an increasing demand for programming skills like Ruby on Rails, Hadoop, Linux, MySQL and Python. In January, the Linux Foundation revealed that job listings requiring Linux experience has grown by 80 percent over the last five years. The reason" The open source paradigm has infiltrated into nearly every area of technology, spread across different tech sectors including security, business intelligence, Internet video and mobile application development. Currently, Google's open source Chrome Web browser and Android platform are fueling demand for developers. CoreSecurity Technologies, a computer security firm, needs people experienced with languages like Python, Perl and Ruby on Rails. While open source products are free, companies make money by providing services, support and supplementary products surrounding them. It's made many open source companies profitable enough to compete with proprietary software companies. Start-up Cloudera has been having trouble finding Hadoop experts.
The company has 45 employees, 60 customers including eBay, and is looking for eight new people. Positions include operations engineers, product managers, Hadoop systems developer and frontend UI developer.
"We really need people able to program things running on multiple computers," says Amr Awadallah, the company's founder and CTO. "The hard part is finding people that know how to program distributed systems running on many servers."
Eucalyptus Systems, a provider of open-source infrastructure for cloud computing, believes the benefits of open source software include a higher evolutionary cycle, since
it evolves faster as more people find bugs and improve it. The company is looking to hire core product engineers, QA engineers and user experience engineers.
-- Chandler Harris