Brad Anderson moves up at Dell, Bank of America has a new chief information security officer, and Larry Page got some new job at Google. All that and more.
From the Companies and Business Wire
Brad Anderson is Senior Vice President of Dell's Enterprise Product Group.
Patrick Gorman joined Bank of America as chief information security officer.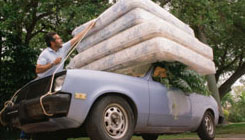 Duane A. DeCouteau Joins Jericho Systems as Managing Director of Software.
Ken Berryman is SVP, Strategy and Corporate Development at BMC Software.
Joel Schaffer becomes Product Manager - Video Surveillance Applications at ImmerVision.
Barbara Weyl joins Stream Global Services as Executive Vice President of Global Recruiting and Training.
Roy Russo moves to consilium1 as Principal Architect for its Open Source Adoption service.
Vern Hanzlik becomes President of TEAM Informatics' newly formed EMEA (Europe, Middle East, Africa).
LiveVox appoints Chris Pigott as Vice President of Product Management.
Christopher Cimino to
NeutronInteractive
management team as senior vice president of business development and industry relations.
CommScope named Randy Crenshaw chief operating officer.
eMagin brings on Jerome T. Carollo as Senior Vice President, Business Development.
Robert Hon Joins Echelon as Senior Vice President of Engineering
.
Michael Saracini Appointed Chief Executive Officer of Aravo Solutions.
From the Media
Larry Page got some new job at Google.
[Mashable]
Principal Facebook Tech Recruiter Andy Barton is now at Quora
. [TechCrunch]
SVP Tish Whitcraft Joins Tagged
from MySpace.
[TechCrunch]
Metal Gear Creator Hideo Kojima becomes VP at Konami
[Industry Gamers]
Microsoft appointed Chris Capossela to Chief Marketing Officer and SVP of Consumers Channels and Central Marketing Group.
[VentureBeat]
Chris Crosby will join Data Center Systems as President and CEO.
[Data Center Knowledge]