A quick look at some of the movement among IT professionals this week:
Microsoft
CIO Tony Scott resigned after five years with the software giant. Jim Dubois, vice president of IT product and services management, will serve as interim CIO. [Dice News]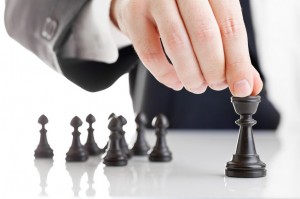 Bitcoin payment processing company
BitPay
hired Jeff Garzik for a developer position. Garzik had been working part-time for the company as a core developer of the Bitcoin protocol, while also working full-time for
Red Hat
. Chaz Ferguson, a Computer Science major at Georgia College, was also added to the team as a software engineer, bringing the company's total number of full-time employees to ten. Meanwhile, Bryan Krohn was named CFO. [BitPay Inc.]
Viggle
, A mobile app that operates as a "second screen" for television, appointed Christopher Traynor its Chief Technology Officer. Traynor specializes in Internet-related development of large-scale distributed architectures. He has worked previously as Chief Architect/CTO Group for
IPC, Inc.
and held key roles at
CNET
,
Vignette
and
NBCi
. [Viggle.com] Allyson Evans has resigned from her position as Chief Financial Officer for
Mad Catz Interactive
, a flight software and video game developer and distributor of third party games and video game products. Evans wants to spend more time with her family but will continue to act as CFO until a successor has been appointed and the transition completed. [Mad Catz] Jim Brinton joins the Board of Directors at
VendScreen
, inventor of the VendScreen Revolution smart device for vending machines. Brinton is the former Chairman of the National Automatic Merchandiser Association and former President and Chairman of the Unified Strategies Group [VendScreen] Customer engagement agency
89 Degrees
named Bill Peña Vice President of Technology Services. Peña will lead the company's overall technology direction and identify social, email, mobile and Web opportunities to expand and create new customer engagement solutions. [89degrees]
AudienceScience
, an advertising technologies firm, has promoted former president Mike Peralta to CEO and appointed him to the AudioScience Board of Directors. He will be responsible for leading efforts in expanding the company's Gateway SaaS enterprise platform for brand marketers. [PRNewswire]
Balance Innovations
, an applications developer for the retail industry, named Steven Rempel President and CEO. [Marketwire] Telecommunications company
Windstream
named Randy Nicklas Executive Vice President of Engineering and Chief Technology Officer. Previously, he was Senior Vice President of Engineering and CTO for
XO Communications
, and has held engineering and technical management positions at
Intelsat
,
Cisco
and
MCI
. [PrimeZone Media Network]
The MIPI Alliance
, a non-profit corporation that develops interface specifications for the mobile industry, appointed Peter Lefkin to be Managing Director. He has served as a part-time MD since February 2011. [MIPI]