A quick look at some of the movement among IT people this week.
Twilio
, developer of a Web services API for calling and SMS functionality, hired Ott Kaukver, former Head of Engineering for
Skype
, as Vice President of Engineering. Kauvker worked at Skype since 2004 when the company had only 30 people, and is one of two people credited for the company's growth. [TechCrunch]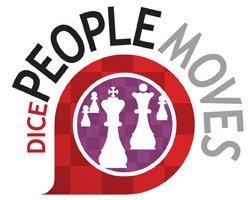 Phyllis Schneck, Vice President and Chief Technology Officer for the Public Sector at
McAfee
, was appointed to the Department of Homeland Security's top cybersecurity position: Deputy Undersecretary for Cybersecurity. [WSJ]
Applied Materials
, a maker of semiconductor chip manufacturing equipment, promoted Gary Dickerson to President and Chief Executive Officer. Previously, he was President, a title he'd held since the company acquired
Varian Semiconductor Equipment Associates
, where he was CEO. He succeeds Mike Splinter, who will remain on the board as the Executive Chairman. [VentureBeat] Maynard Webb was named
Yahoo's
permanent Chairman of the Board. He took over as Interim Chairman in late April. Meantime, Andre Christensen was named Senior Vice President of Strategy and Business Operations. [All Things D] Tatiana Simonian resigned from her position as Head of Music at
Twitter
, a position she's held for two years. Her departure may spell bad news for Twitter, for which artists are one of the top engagement drivers. Simonian will join
Nielson
as Vice President of Client Solutions in the entertainment group.[All Things D] Meantime, Ian Padgham, a Video Producer on the Design and Marketing team, will also be leaving
Twitter
. His leave is fueled by a desire to start a
Vine
consulting agency. [All Things D] Jason Holtman, former Director of Business Development at
Valve
joined
Microsoft's
PC gaming team. He had been laid off by Valve in February for unknown reasons after working for the company for eight years. [The Verge]
Fingerprint Cards
appointed Jan Johannesson to be Vice President of Strategic Planning and Portfolio Management. Previously, he held the same title at
ST-Ericsson
. [Dice News] In preparation for expansion overseas, startup accelerator
Techstars
named David Brown President. Brown co-founded the company in 2006, but had left to serve as President of
Zoll Data Systems
, a company that acquired
Pinpoint Technologies
, which Brown also co-founded. [Xconomy] Data security provider
Gazzang
hired Alexander Bibighaus as Vice President of Engineering. He succeeds Eddie Garcia, who transitioned to the role of Vice President of Information Security and Services. Meantime, Sam Heywood was promoted to Vice President of Marketing. [gazzang.com] Talent Management platform provider
Saba
named Shawn Farshchi President and CEO. He has served as Interim CEO since March, and was previously the company's COO. [Dice News] Online retailer
Gilt
appointed Tracey Weber to be Chief Operating Officer. Previously, she ran the mobile banking services at
Citibank
. She will report to the company's new CEO, Michelle Peluso. [All Things D]
CACI
, a government information solutions provider, named David M. Wennergren Vice President of the Enterprise Technology and Services Group. Previously, he was Assistant Deputy Chief Management Officer in the Office of the Secretary of Defense. [CACI.com] Peter Deng, previously Director of Product at
Facebook
, has transitioned to be Director of Product at
Instagram
. He's worked for the company for six years. Before that, he worked in product marketing at
Google
. [All Things D]
Springpad
, a startup that lets users organize content into digital notebooks, named Jacqueline Hampton Chief Operating Officer. She was previously Vice President of Corporate Development at
Time Inc.
, but has been working as a consultant with Springpad and gradually transitioning into the CEO role for the past six months. Previous CEO and Co-Founder Jeff Chow will focus on product strategy. [TechCrunch] Marco Argenti resigned from his position as Head of Developer Relations at
Nokia
. He leaves the mobile phone company after nearly five years for a position on
Amazon's
Web Services team. [AllThingsD]
Zynga
announced a management restructuring as one of the first major acts under its
new CEO Don Mattrick
. So far, three C-level executives have been affected -- Chief Operating Officer David Ko, Chief People Officer Colleen McCreary and Chief Technology Officer Cadir Lee have all left the company. [AllThingsD]
StumbleUpon
Chief Product Officer Cody Simms stepped down and will transition to an advisory position. He held the title for only a year after moving from Los Angeles to San Francisco for the job. He will be replaced by David Marks, Co-Founder of content recommendation engine
Lumia
, who was hired as Vice President of Product. [TechCrunch] Dustin Sauter was hired as Chief Technology Officer for cloud-based real estate sales platform provider
RES.NET
and its parent company
USRES
. Previously, he was Vice President of IT Operations and Compliance at
Equator LLC
. [Dice News]
Do you know of people moving to new jobs inside, or outside, your company? Let us know by emailing tips@dice.com.