If you're hunting for an IT job in Philadelphia, contracting is your best bet.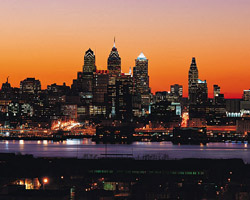 The situation for IT workers in the City of Brotherly Love mirrors what their colleagues are facing in other regions across the country. The demand for full-time workers has continued to stagnate as companies look to cut costs by hiring more contract workers for projects that have to get done.
For example, Brian Jackson, managing director for recruiting firm Technisource's Philadelphia office, is seeing more job requirements despite the fact many of his clients are having a hard time justifying full-time hires before budgets restart at the beginning of next year. "They can't justify bringing them in full-time before 2010," Jackson says. On top of that, companies are taking their time to fill these jobs: "They are interviewing two, three or four times," Jackson observes.On a positive note, Jackson reports an uptick in job requests, even if they are for contracting positions: "We are seeing more requirements than we saw in the last spring," he says. "In mid-July, we saw an increase of requirements."
Tom Borghesi, regional manager for Robert Half Technology, also sees a rise in job requirements, particularly for database and Microsoft Access expertise, as well as open source. And, he thinks things are getting better in the realm of permanent jobs. "We're not out of the doldrums but we're doing much better, both in permanent and contract work," he says. "There are a lot more solid back-to-business conversations. It's coming back to life."
Christa Baker, a recruiter with Manpower Professional, agrees. The strong business conversations she's having with clients are a positive indicator for the Northeast, where clients typically don't engage unless there's an upcoming demand for IT workers.
For most of this year, Jackson has seen a drop in demand for project managers and business analysts, preferring IT workers with heavier technical skill sets. For instance, they want workers with experience in .NET, Java, Oracle and SAP. "We're also getting requests for more project-based solutions workers, mostly in help desk," adds Jackson. "We're doing more outsourcing work. I've seen that more in the last four or five months than in the previous three years combined."
The key industries driving Philadelphia's IT market include banking, insurance, telecom, manufacturing and pharmaceuticals, though today no one stands out as a hot spot. Like most metropolitan areas, the Philadelphia region is experiencing high unemployment. The Bureau of Labor Statistics reported that for June 2009, Philadelphia County had a 10.4 percent unemployment rate, while neighboring Bucks County had a 7.6 unemployment rate and Montgomery County a 7.1 percent unemployment rate. On Dice, job postings for Philadelphia stood at 1,403 in August 2009, down some 50 percent from the previous year
According to Robert Half Technology's fourth quarter IT Hiring Index and Skills Report, technology executives plan a conservative approach in the final months of 2009. Six percent of chief information officers in Philadelphia plan to expand their IT teams, while 6 percent anticipate reductions.