While data from
Microsoft
indicates more than 120,000 new computing positions are created in the U.S. each year, only 40,000 bachelor's degrees in Computer Science are annually awarded.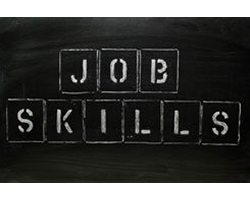 According to CIO's Gary Beach, the
existence of a tech skills gap
is supported by salary data showing that employers will bid up for employees. PayScale, for example, says salaries for IT jobs are rising 5.1 percent per year. That's a rate 45 percent higher than the average U.S. job.
The Biggest Gaps
According to CompTIA, the biggest skills gaps are in security/cybersecurity, network infrastructure, Big Data, server/data center management and data analytics/business intelligence. One thing some job seekers may not like is that often-maligned soft skills – such as an ability to communicate, to write clearly and work well with others -- are also major factors in landing an IT job.
Accusing Employers
While employers wring their hands over the lack of qualified candidates, tech professionals say the root of the problem lies with their workloads: They are simply overworked to the point where they can't focus on updating their skills. However, Beach argues, taking that attitude may be a mistake in this age of globalization. Wind Info, a Chinese research firm, says that by the end of the year more Chinese workers will be working in services jobs than manufacturing. Let's not forget that "services" includes tech. Economists and academics refute the idea of a skills gap. In speaking to Beach, Dr. Peter Capelli, a professor of management at the University of Pennsylvania's Wharton School, said employers are often overly selective and are "demanding more of job candidates than ever before. They want prospective workers to be able to fill a role right away without any training. To get a job, you have to have a job already." He blames "stingy" employers for creating the problem, since they "can't get candidates to accept jobs at the wages offered." The issue, he says, "is an affordability problem, not a skills shortage."