Despite two decades of experience developing software for the physical security industry, Brian King was laid off from his engineering management position at a Lexington, Mass., company early in 2009. He's been embarked on an active job search since.
First, tell us about your professional background and experience.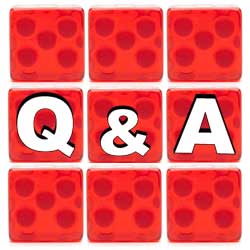 My experience spans operating system and DBMS development, and online services. However, the bulk has been in developing products for the physical security industry. Starting as a software developer, and eventually project manager and group manager, I've managed and worked on teams to bring three separate products from concept to market. These products provide physical access control and intrusion detection for everything from small retail operations to multi-national corporations, federal facilities, power plants, and airports.
How have you been spending your time since you were laid off?
Initially, I spent a lot of time searching various job boards, contacting recruiters, updating my resume and my LinkedIn profile. I learned fairly quickly that recruiters weren't going to be able to help much, as most hiring managers are using other means to find staff right now. I knew I had good experience, and I wasn't getting even phone interviews. Given that, I shifted more toward networking, informational interviews, and working with friends and past colleagues to build relationships so that as opportunities appeared I'd have contacts to help me get the interview. I've also become involved in volunteering for several non-profits, and that takes up quite a few hours on top of job searching.
What are the biggest challenges you have to overcome?
It's particularly difficult right now to change industries. The bulk of my experience is in software development for physical security systems. There aren't a lot of those companies in this area. Managing these projects is an important responsibility, which requires knowledge, maturity, and a sense of mission. Yet when I look at job postings, particularly for senior level talent, invariably companies are looking for experience within their industry, like finance, healthcare, and even government. As a hiring manager, I've always looked first for attitude and commitment, and secondly for specific skills that can be trained. So that surprises me a little, and it can be frustrating.
What has the IT job market climate been like since you were laid off?
It's tough all over. I know people with experience at all levels who've been job-hunting for months. And you know that every job posted is going to get a huge number of resumes. The summer was quite dry, but I've seen many more jobs being posted the last couple of months, so that's encouraging. In the conversations I have had with managers, hiring is still very selective. It's being targeted to the most strategic areas of the business, and most other positions are still on hold.
You mentioned that you're doing a lot of informational interviews. What are they, how do they work, and what do you hope the results will be?
My wife was a career counselor for six years before staying home with our two young boys, and she always spoke about having her students do informational interviews. I could never fathom it as I had never had the experience of needing to do that. Now when I tell her I'm scheduling one, she gets a certain "told you so" smile on her face.
I've found them very useful. They are a great way to network, and meet new people. My circle of friends and colleagues has been incredibly supportive in providing me with contacts in target companies. I'll contact someone and ask them if they'd be willing to do an informational interview, either by phone or in person (preferably in person). It's a way for me to introduce myself, talk about my skills and background, learn about what he/she does, what skills their company looks for when hiring, and gather other contacts that might be helpful.
What it's not about is pitching for a particular job. Often a specific job doesn't exist. I want to accomplish two things: First, to establish a relationship with one or more people inside that company so that if a job opening comes up I have someone who can help me get the interview. And second, get one or two more referrals of people I can talk with, and so continue to build my network. The only interviews I've gotten were the results of an informational interview.
What's been the most difficult thing to cope with while you've been job hunting?
The sense that I'm on my own to find my next job, and that if I'm not doing something to make progress, then nothing is being done. I say this while at the same time realizing this is not true. I have gotten an incredible amount of support from family, friends and colleagues, and their friends and colleagues. That has been just amazing, and very heartening.
My point is more that the old strategies for finding a job don't work right now. During past job transitions, recruiters were able to connect me with several job opportunities immediately. Right now, if you sit around waiting for a recruiter to get back to you with your next great job opportunity, you will probably find yourself waiting a long time. You have to get out and connect with people.