By Orla O'Sullivan
Although
R
is riding the waves of
Big Data
and open source, plus benefiting from a swell of startups who use it as an inexpensive yet effective tool, opportunities that rely on skills with the statistical analysis language remain modest.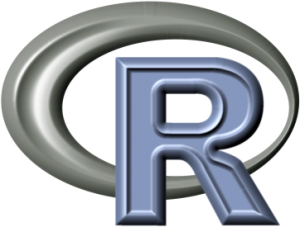 That's an odd dynamic, given that the program is widely taught and free in a space where competitors can cost thousands of dollars a year to license. Developed by statisticians rather than programmers, R is known as relatively easy to use while allowing for extremely specific inquiries.
Click here for R data scientist jobs.
R first appeared in 1996, but Howard Fishman, a senior recruiter with New York-based
Analytic Recruiting
, says the language really didn't take on a life of its own until last year. Even so, he says R is only now becoming mainstream.
A Low Key Market
It's not easy to isolate jobs predicated on knowing "R," notes Dakin Gunn, director of permanent services with
Robert Half Technology
. "No one hires someone for R," he says. "They hire
data scientists
or
machine learning experts
who know R." He adds, "The title could be drastically different company to company." Still, Gunn says, "We have definitely noticed an increase in our clients' interest in the language." Like many others, he anticipates that the demand for R skills will grow. But that growth may be modest in terms of hard numbers. Fishman reckons he fills 10 positions a year that require R versus "probably 100" for
SAS
or another commercial package,
SPSS
. Three years ago, he believes he filled just two. Another recruiter, who asked not to be identified, reported receiving "just a few" requests for R, mostly for financial trading desks.
Potential in Small Firms
Not surprisingly, many small companies prefer R because it's no-cost. They're more likely to turn to something free that is what one source calls "a construction kit" rather than a turnkey application. Large firms, on the other hand, often don't mind paying for a more robust solution. "In pharmaceuticals, where I worked for 20 years, it's typically SAS that's used, maybe with R modules within it," says Dr. Chris Asakiewicz, director of the business intelligence & analytics program at the Stevens Institute of Technology in Hoboken, N.J. Either way, the fans of R are many. For example, London-based Xenomorph, which analyzes financial data for risk management, has just integrated its software with R, which it calls "the leading open-source platform for data analysis." Users, the company notes, are able to re-use modules from 5,000 external libraries. CEO Brian Sentance says R is "very popular" with
quants
in the financial centers of both New York and London. He sees "strong and growing demand" for R.
Experience Needed
Though demand is slowly rising overall, the need for R skills doesn't sift down to
entry-level opportunities
, says Lynn Insley, director of the Office of Career Development at the Stevens Institute. "Most of the R positions we see advertised are for professionals with three-plus years of experience," she observes. Indeed, the school received no recruitment requests for R skills for its classes of December 2013 or May 2014. Still, over time the need for data tools should continue to increase the need for R expertise. "It will continue to grow in the foreseeable future," says John Reed, senior executive director of Robert Half Technologies. "Anything in the data arena is growing."
Related Stories