Application developers are discovering opportunities with rivers of raw data streaming from local municipalities.

Already Washington, D.C., has made vast amounts of its data available for whatever use people choose to put it.
What will be done is anyone's guess, but developers are expected to create iPhone/iPad apps for
311 calls, bike maps, crime data, and available parking spaces, taking transparent government to a new level.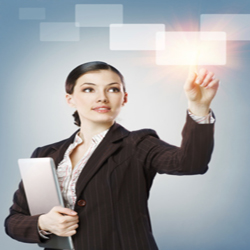 Imagine an application that combines available real estate or apartment rental data with trending crime data including juvenile arrests. A real estate agent or buyer can call up nearly real time numbers to determine the safety of an area before they make an offer.
Use of municipal data is already employed in D.C., where residents once had to cull the back pages of local papers for the the previous day's crime reports.

Today, live and historic data is available on My District Crime. Residents enter their address to find specific information regarding the last 40 crimes committed near their house.
When we say APP you may think hand-held, but much of this work is delivered to desktops using off-the-shelf open-source software, such as that used to build Wikipedia.

In the case of My District Crime, users can make changes as well as spot trends and post comments.
What was once a file cabinet of data sitting in a clerk's office is now not only available for free, but organized in meaningful and imaginative ways.
The mayor of Baltimore has proposed a similar initiative. Residents there have proposed bringing street camera streams to one location, along with traffic apps, pothole apps - one resident even suggested tracking the prices of steamed and live crabs in the region.
The sea is the limit.
-- Dino Londis