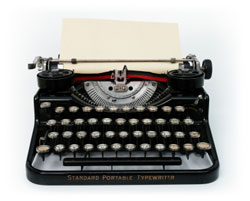 DICE NEWS ROUNDUP:
Red Hat Will Hire 1,000:
Jim Whitehurst, CEO of Red Hat, the biggest commercial Linux vendor, is planning on hiring at least 1,000 new employees in 2012—up 24 percent over current staffing numbers. Why? Cloud computing is the explanation. Ironically, he says, it's the success of the cloud platform that may actually be leading to slow job growth overall. "Companies are finally starting to see significant productivity gains from technology, so they are able to grow without hiring as many people. We are hiring, and I'm sure companies like Amazon and others who provide cloud computing are hiring. But I think that is a drop in the bucket relative to the productivity we are providing enterprises, and that again leads to, unfortunately, slower job growth," Whitehurst says.
IT World
An Unpleasant Kodak Moment:
Eastman Kodak Co., which gets much of the credit for inventing digital photography, is being done in by its own creation. The company is prepping a Chapter 11 filing, a sad fate for the 131-year-old American innovator. One way out of the dire financial straits may be to sell off a portfolio of 1,100 patents the company currently holds.
The Wall Street Journal
The Data Management Software Market Is Surging:
Worldwide master data management (MDM) software revenue will reach $1.9 billion in 2012, up 21 percent from 2011, according to IT research firm Gartner. And the growth should continue, reaching $3.2 billion by 2015. Today the market is dominated by the big three of IBM, Oracle, and SAP, but half the revenue comes from smaller best-of-breed vendors who design custom solutions. "This is the biggest annual growth we've seen for this market since 2008," said Colleen Graham, research director at Gartner. "Pressures to optimize costs and efficiencies in a heterogeneous IT environment are driving organizations to turn to MDM as a more efficient way to manage and maintain data across multiple sources."
CIO Insight
Ray Ozzie Has Something Up His Sleeve:
Ray Ozzie, one of the true software geniuses of the PC era, is involved in a mysterious new company. Ozzie, who created Notes at Lotus and went on to be Chief Software Architect at Microsoft, isn't saying much about Cocomo, his new effort, but said it's "being bootstrapped with a few folks that I've worked with before. In the short term, I probably won't be posting much more than 'they're recruiting,' because the team won't be ready to talk about what they're working on for some months." Cocomo's looking for a lead user interface designer with extensive mobile experience. The company says it's building "a new communications product for this new world.... We aspire to deliver compelling tools for social interaction that people will use, value, and love."
Boston.com
Different Countries Have Different Social Media Behavior:
According to a
global survey
by Forrester Research, people in all corners of the world love social media but use it in different ways depending on their cultural backgrounds. Italians are twice as likely to visit a social networking site as Germans. The Japanese prefer anonymity and therefore avoid Facebook, which demands real names, for the more flexible Mixi. Europeans and Americans are equally passive: LLess than a fourth post any content at all. They use social media heavily, though: 86 percent among online Americans and 79 percent among online Europeans, according to Forrester. In Egypt, 28 percent of online adults said they used social networking sites like Facebook in 2011, compared to 18 percent the year before. In Russia, the figure rose to 43 percent from 33 percent during the same period.
The New York Times
CES Show Will Highlight Ultrabooks:
The International Consumer Electronics Show, coming up next week in Las Vegas, should offer a surge super-thin laptops and mid-range tablets. Expect to see tons of streamlined and lightweight ultrabooks. Intel is heavily backing this new class of PCs as a way to combat its weakness in tablets, setting up a $300 million fund to invest in related technologies. Intel is hoping that tablet-derived features such as long battery life, quick start-up times and touchscreens will drive their popularity. CEO Paul Otellini is likely to show off some of the new devices in his keynote Tuesday, while Acer and Lenovo will also demo new models.
CIO.com
Upcoming Tech Events
Consumer Electronics Show
January 10-13—Las Vegas It's the mother of all consumer electronics trade shows. CES 2012 will feature more than 2,700 global technology companies unveiling the latest consumer technology products and services across 15 major product categories including the latest in audio, automotive electronics, connected home technologies, digital imaging/photography, electronic gaming, entertainment/content and more.
WebVisions
January 18-20—New York WebVisions offers workshops and sessions by leading Web, mobile, UX, DIY, and strategy experts. In addition to the event's Indie/DIY/Maker goodness, WebVisions is kicking off the premiere of the second season of IFC's "Portlandia" television series.