Another week
,
another blitz of encouraging news from Silicon Valley
. Although the Bay Area is still in the recession and
Silicon Valley
has a 10.6 percent unemployment rate, 1,200 jobs were created last month, and thousands more are expected through the year. Professionals and analysts say the Valley's job market is improving, with demand especially strong for candidates who know computer-programming languages like Python, Ruby, PHP and Java. And as we reported earlier this week,
Dell is getting in on the action
too. The Texas-based manufacturer and services provider will open a new research and development center in Santa Clara that will eventually employ up to 1,500 people.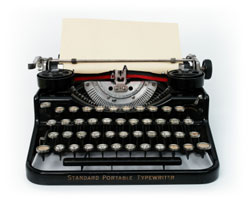 Another hot Valley startup, social Q&A site Quora, is hiring. With $11 million in funding, it's expected to grow quickly beyond the current staff of 21 employees. A Quora rep confirms the company is "hiring a lot, but mostly really good engineers and product designers."
On the flip side,
San Jose-based Cisco, which employs 70,000 people is
implementing a hiring freeze
and may have layoffs in the offing.
Up the 101 in San Francisco
, the Board of Supervisors voted to approve an ordinance that will
exclude Twitter and certain other businesses
from paying a 1.5 percent city payroll tax for the next six years. Twitter, currently located in the city's SoMa district, was considering moving out of
San Francisco
partly because of the payroll tax. The ordinance is aimed at encouraging development in the Mid-Market and Tenderloin neighborhoods and doesn't apply to companies in other areas.
More good hiring news:
U.S. IT unemployment fell
to 4.5 percent in the first quarter, well below the 5.3 percent it has averaged during the past eight quarters. The Bureau of Labor Statistics report is the first one to use new IT job categories that were created for the 2010 census. Information security analyst, Web developer, computer network architect and computer network support specialist are all newly created categories. The report also finds that IT employment still hasn't climbed back to its peak of early 2008, when about 4.1 million people held IT jobs.
In Washington, the Obama administration
has made its case for moving ahead with
a controversial auction of broadcast airwaves
, even though the
proposed AT&T/T-Mobile merger
has changed the competitive landscape. The goal is to cover the country with high-speed WiFi to stimulate the economy and jobs. To get there, Obama hopes to raise $27.8 billion over the next decade from auctions of broadcast channels that would be converted into wireless networks.
Around the world, companies are looking
to invest in
clean technology ventures
. About 75 percent are interested, according to
a new report
by Ernst & Young. Just under half of the companies said they would spend more than $50 million investing in clean technology ventures, while 12 percent said they would spend more than $250 million in clean technology companies. More than 75 percent expect the research and development focus for their clean technology ventures to grow. The goal is not just to make smart investments for big returns but also to take advantage of the new ideas they back to help run their own companies better.
And finally…
Google is rumored to be offering vast fortunes
to mid-level managers to keep them from jumping to a potential competitors. Numbers like $50 million and $100 million are being mentioned as observers wonder how the company knows when an employee is getting ready to take a leap. Could it be that Google has moles in the HR departments of its competitors?
Upcoming Tech Events
The Experts Conference (TEC) 2011
April 17-20—Las Vegas TEC 2011 for Exchange offers deep instruction on Microsoft's Exchange Server messaging platform, a low ratio of attendees to speakers that results in intimate and interactive sessions, and no product demos or sales ads during presentations. Meet a wide variety of industry experts too.
Mobile Connections Conference
April 17-21—Las Vegas This is a first of its kind event providing technical cross-platform knowledge for mobile developers. Attendees will gain understanding on how to leverage cloud based services, how to market and sell apps, app security solutions and the latest market predictions. Developers will be able to network with peers, IT professionals, carriers and a wide range of mobile infrastructure, product and service vendors.
SMART TECHnology World
April 19-20—San Francisco, CA Join IDC's leading analysts and industry movers for a two-day executive-level event. Through presentations, networking and one-to-one meetings, IDC will share its research and perspectives on the next wave of trends in the smart embedded industry along with the business strategies and investment required to capitalize on these opportunities.
2011 Green IT Economic Summit
April 20—Tysons Corner, VA The Second annual Green IT Economic Summit will feature approximately 25 of the world's top technology firms, dozens of high profile speakers and exclusive panels geared toward a national audience of CXOs, private equity investors and executive entrepreneurs. Summit speakers are thought leaders who inform, educate and inspire the leaders of the new economy. The goal: to support entrepreneurial activity, innovation and the Green IT economic development of North America.