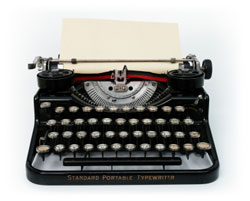 Amazon Will Trade Jobs for Sales Tax Exemption:
Amazon is floating an offer to the state of Texas to
bring 5,000 new jobs there
if it will let Amazon avoid collecting sales taxes from Texas customers for four and a half years The company also promises to spend $300 million on new distribution centers where those employees would work. Right now, the state comptroller's office estimates that Amazon owes Texas $269 million in uncollected sales taxes from 2004 to 2009, plus penalties. The idea is not unprecedented. South Carolina recently accepted a similar offer from Amazon.
Utah Tech Industry Gets a $1 Billion Injection
:
Two large Utah tech companies will hire 700 new workers
and invest more than $1 billion in infrastructure over the next ten years. More than $50 million in tax incentives helped inspire IM Flash Technologies to invest $1.5 billion into its flash memory chip plant in Lehi, adding 200 jobs. Massachusetts-based EMC said it will hire about 500 employees for a customer-service operation in Utah to service clients worldwide.
New Level Domains Will Alter the Landscape
: ICANN's board of voted 13 to 3 in favor of
introducing new top-level domains
(TLDs) to compete with the familiar .com, .net, .org and other Net domains. It took six years of debate but the result will allow anyone with an inventive domain name and $185,000 to apply for it. That will alter the way URLs look in the future. Anything from .johnsmith to .korea to .mcdonalds will be possible, as will domain names in non-Latin alphabets.
RIM Job Cuts Signal Trouble:
As Research in Motion begins laying off employees, with
200 getting pink slips in Ontario
, industry watchers wonder what else the company will have to do to compete more effectively against so many new smartphone competitors. (The company has 17,500 employees.) As one important step, RIM says it will speed up the launch of new products. Last Friday the company's stock lost 21.5 percent of its value, hitting its lowest point in five years. It fell another 6.7 percent Monday.
Overseas Firms Are Hiring in Silicon Valley:
Foreign firms are increasingly turning to American engineers
to help with their R&D, in great part because the new wave of communication tools and apps is a specialty that was born and bred in Silicon Valley. Ercisson has 1,200 R&D employees in San Jose; Huawei Technologies just opened an R&D center in Santa Clara with 430 engineers. Other foreign companies in the area include SAP AG, Noka, Alcatel-Lucent and Fujitsu.
Apple Patent Win Could Cause Smartphone Market Upheaval:
Three and a half years after filing for a patent on the iPhone,
Apple has been given patent number 7,966,578
, which is for a "computer-implemented method, for use in conjunction with a portable multifunction device with a touch screen display, [that] comprises displaying a portion of page content, including a frame displaying a portion of frame content and also including other content of the page, on the touch screen display." In English, that's a
capacitive touchscreen
. If Apple really controls the design, it could force other smartphone makers to defend their approaches or force them to change their interfaces.
Ford Expanding Technology Team:
Ford has hired software engineers
from Microsoft, Nokia and CSC, and is now in search of a chief technologist. The company's also on the hunt for mobile app developers who can focus on its connected service solutions. That team will be quadrupling in size globally. As cars continue to evolve technologically, R&D demands are increasing, with an astonishing amount of software now needed to keep a car running while also informing and entertaining its passengers.
Upcoming Tech Events
Unleashing the Potential of Today's Multi-Generational Workforce
June 29, 12:00PM ET—Online Most businesses have four generations of employees working side-by-side, each with their own distinct expectations and motivations. As a result, many companies are struggling with how to seamlessly integrate the new tech-savvy workers into their workforce and accommodate their deep knowledge and comfort built around computer skills, mobile applications, online video and social networking. Join eWEEK for this live, interactive webcast and hear from industry experts regarding what tools and processes need to be put in place to accommodate a multi-generational workforce.
Data Integration Forum: Real-time Access to Real-time Information
June 30—Memphis Need to leverage timely, reliable, and always-available data? Data integration today must offer more than moving and transforming data — it requires that timely information moves ever-faster across the enterprise, with improved quality and performance, and is available around-the-clock. As a leader in the data integration and availability market spaces, Oracle offers a complete set of products that provide real-time and bulk data movement, high-performance data transformation, and comprehensive data quality capabilities. Customers benefit from streamlined operations and better business decisions, through continuous access to the most up-to-date, accurate, relevant data. Attend this free half-day forum to gain detailed insights on the Oracle products that help get the job done.