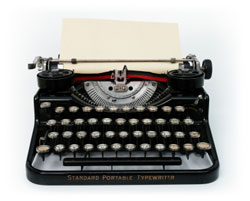 UPDATE
CIOs Increasingly Optimistic on Hiring:
Twelve percent of CIOs plan to hire more technology professionals in the fourth quarter while six percent expect to cut back, according to the latest Robert Half Technology IT Hiring Index. That's a two percent gain from the previous quarter and reflects the fact that 92 percent of CIOs have high hopes for their growth prospects next quarter. Additionally, 88 percent expect to invest in fourth quarter IT projects. And when it comes to finding strong IT professionals, 66 percent said there was a skills shortage and finding talent was difficult.
ZDNet
Yahoo! Slams the Door in CEO's Face:
Almost three years into her tenure as CEO, Carol Bartz was unceremoniously fired this week, throwing both the short and long-term future of the company into doubt. The board of directors took action without a successor in place, without a lineup of potential suitors and with no publicly stated vision for what's next. Having passed up a buyout offer from Microsoft last year, the company's best hope may be to sell off its valuable Asian assets and bring in a private equity firm to restructure and potentially divest what's left.
Network World
Groupon May Postpone IPO:
Groupon, which may find itself valued at $20 billion after its initial public offering, may be postponing its IPO. It canceled its investor roadshow and is rumored to be wary of the volatile market. Another problem: Groupon has been running afoul of the SEC, not only because of some fuzzy and unorthodox accounting but also for a long, leaked employee memo that may have violated the IPO "quiet period" rules.
The Wall Street Journal
Google Makes a Delicious Deal for Zagat:
Google acquired Zagat, the preeminent name in restaurant reviews. The price on this dead-tree-to-digital deal wasn't revealed, but, a few years ago, Zagat put itself on the block for around $200 million. Google previously failed to buy Yelp and obviously sees the need to bulk up its local info in the age of smartphones and location-based services. Once thing's for sure: founders Tim and Nina Zagat can eat at all the nicest restaurants for the rest of their lives.
TechCrunch
How Much Juice Does Google Use?
Google has revealed that its data centers continuously draw almost 260 million watts — about a quarter of the output of a nuclear power plant — in order to run its global services. The figure is huge, but Google claims that, in reality, the world is using less energy because the information Google provides cuts down on things like getting lost while driving or heading to the library to look something up. Google calculates the average energy consumption for a typical user is the equivalent of running a 60-watt light bulb for three hours. Twenty-five percent of its energy is supplied by renewable fuels. Google estimates that figure will reach 30 percent by the end of this year.
The New York Times
IBM Will Help Small Biz Finance New Tech Purchases:
IBM announced $1 billion in new financing options for small and medium businesses to pay for new hardware, software and services. IBM defines eligible businesses as having fewer than 1,000 employees and says their annual tech spend is a quarter of a trillion dollars. CIOs will likely welcome the move since half of small businesses die within five years because they can't get capital. The company has put together a list of relevant products and services, including cloud services, analytics and security.
AllThingsD
Upcoming Tech Events
Gartner Enterprise Architecture Foundation Seminar
Sept. 14-15 — Orlando The Gartner Enterprise Architecture Foundation Seminar provides the fundamentals of developing a world-class model for an EA program. Through hands-on exercises and classroom-style attention, EA practitioners will learn a disciplined process — from planning, implementation and governance to organizational roles and integration.
Maker Faire
Sept. 17-18 — New York This two-day celebration of the DIY movement features exhibits, demonstrations and performances that run the gamut from the educational and entertaining to the purely whimsical. Last year's highlights included Rubot, the world's fastest Rubik's cube solving robot; a musical performance accompanied by an indoor lightning storm, courtesy of several Tesla coils; electric chariot racing; and rides on jet-powered ponies.