How many times have you seen
headlines like
The Flip is a Flop
in the past few days? The
bad news here
is that Cisco, which acquired the Flip mini-video camera business for $600 million in March 2009 -- and probably shouldn't have -- is killing it off as part of a
corporate-wide streamlining
. The damage: 550 jobs lost. Interestingly, Flip sales were up last quarter by 15 percent year over year, but the company was counting on a 30 percent growth rate. Look for the networking giant to stick to its core enterprise businesses from now on.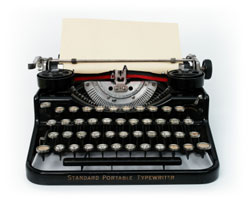 Nokia may cut 6,000 jobs worldwide
as it retrenches after abandoning its own operating system in favor of Microsoft's. It's unclear how many jobs will be lost in the U.S., although Nokia does have a significant R&D presence in San Diego.
Domestic automakers are
rushing to fill thousands of engineering positions
after shedding many of them over the past decade. Especially hot: electric vehicle innovators. General Motors, Ford and Chrysler are working with colleges and universities nationwide to train and retrain the engineers who'll be expected to develop new electric and hybrid cars. They're also trying to recruit from other industries. GM, which employs about 36,000 engineers globally, expects to add at least 1,000 this year. Chrysler plans to fill its 1,000 openings with about 60 percent direct hires and 40 percent contract engineers.
Intel is also hiring again
, at least in Oregon and Arizona, where it's building new factories. The chipmaker also wants to expand and diversify into mobile operating systems, and is hiring software developers to make it happen. In February, CEO Paul Otellini said the company will add 4,000 U.S. jobs this year. It now has about 15,300 workers in Oregon and could add 1,000 more by year's end.
Austin and the State of Texas
are trying to entice eBay/PayPal to come to town with $4 million in grants and tax breaks over ten years. If they're successful, that
more than 1,000 jobs
could be created, mainly for software developers, over the next ten years. PayPal already has a presence in Austin, with 250 employees working northwest of town.
Meanwhile, General Electric is creating 200 high-tech jobs
in Henrico County, Va. GE will open an information security technology center and staff it with experts in IT and cybersecurity.
If you're looking for a job at Kayak.com
, the travel planning site based in Concord, Mass., be prepared for
an unusual hiring experience
. Paul English, Kayak's cofounder and chief technology officer, may be "the most aggressive recruiter of tech talent in Massachusetts." Kayak doesn't have a human resources department. The "jobs'' page on its website has no listings or contact information. Instead, English seeks out talent anywhere he can find it and then gives himself seven days to find a person, conduct interviews, make an offer, and get an acceptance.
For the third year in a row
,
computer science enrollments
have increased in universities, ending the decline that followed the dot.com bubble back in 2001. The Computer Research Association, which tracks trends with computer science students, says enrollments were up last fall by 10 percent. At its peak in 2001, the average enrollment was 398, but by 2007 it had declined by half. Enrollments now average about 253 students per department. In terms of graduates, the survey counted 12,500 last year, compared to 20,677 in 2002.
Upcoming Tech Events
Microsoft TechFest Orange County
April 21—Irvine, CA Bring out your tool belt and dig into virtualization with your peers and the Microsoft technical team. Walk out with the freshest insights on Microsoft Systems Center Essentials, Windows Small Business Server 2011, and Microsoft SQL Server 2008 R2. Become an expert on some of 2011's hottest technologies and take back new technical awareness to your organization. Join a Microsoft partner panel in an open forum to hear their experiences with adopting the virtualization model.
Gartner Business Process Management Summit
April 27-29—Baltimore Gartner Business Process Management Summit 2011 is the premiere meeting place for IT and business executives and professionals who are responsible for implementing, managing or maintaining Business Process Management. Learn more about technologies that enable business agility. Gather best practices on the art of process control. Become more efficient, consistent and competitive.
IT Roadmap 2011
April 28—Denver Discover everything you need to know to make informed technology decisions for your enterprise. Top industry analysts bring fresh perspectives on today's biggest IT challenges and trends. Experienced end users from organizations like Google, Harvard University, Turner Broadcasting and Tickets.com share insights into new, successful technology implementations. Leading providers will also be present to answer your questions and help you make informed purchase decisions.