At least one big tech name is hiring:
Amazon's quarterly profits plunged 33 percent, but the reasons have to do with rapidly building more fulfillment centers and expanding technology offerings as it
continues to staff up
. The company added 4,200 full- and part-time employees in the first three months of the year and now has 37,900 employees.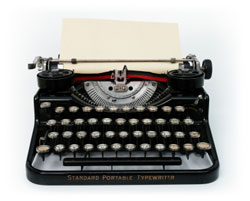 Thousands more people will be "hired,"
or, to be more accurate, will be volunteering to become editors at Patch, AOL's network of hyperlocal news sites. AOL is looking to bring as many as 8,000 unpaid bloggers into its fold to help grow the sites' editorial efforts quickly. Such a deal.
Have you heard of Spiceworks?
This Web-connected social IT management software is used by more than 25 percent of the world's small and mid-sized business IT professionals, a total of 1.4 million people.
Now the company has raised a new round of $25 million
in venture capital to go with a previous round of $29 million. The startup plans to roll out group deals, integrated requests for quotes from tech vendors, and the purchasing of IT products and services built directly into the workflow of the application.
And other news from the small-business front
:
companies with fewer than 500 employees have added an average of 188,000 jobs a month
, according to payroll-company Automatic Data Processing. Last year, they added an average of just 68,500 jobs a month.
In an effort to leave its rust-belt image behind
, the state of Ohio has launched
the biggest intervention
in the private economy by a state government since the Great Depression. The state is preparing new industrial parks and high-tech office buildings, loaning money and giving grants to businesses, and subsidizing clean energy, Web sites, nanotechnology and warehouses, among other things. The cost: $1.4 billion, an amount exponentially higher than that being spent by most other states. Ohio has 400 people working on economic development, and it should. The state has lost more than 500,000 in the past decade, most in manufacturing.
Nokia is cutting about 7,000 jobs worldwide
as part of a cost-cutting program designed to reverse its declining fortunes.
The 12 percent reduction
will cut operating costs by $1.47 billion, a 17 percent reduction, by the end of 2012. Nokia said it will eliminate 4,000 jobs, mostly in Britain, Denmark and Finland, and transfer 3,000 employees responsible for its Symbian operating system to Accenture. The figure excludes Navteq, a U.S. mapping data company Nokia owns, but it's unclear whether Nokia's R&D facility in San Diego will be affected.
Meanwhile, Panasonic is cutting
17,000 jobs, or four percent of its 280,000-person workforce. The restructuring is a result of a strong yen, strong competition in television sales, and the recent earthquake and tsunami.
Upcoming Tech Events
Measuring Corporate Sustainability
May 4—Ft. Lauder dale "Understanding the Metrics that Matte" is the theme that will bring together members of the sustainability research and analytics community and corporate practitioners responsible for reporting sustainability information. With a common goal of moving toward more useful and streamlined measurements, this event is designed to provide both parties a better understanding of each other's needs, priorities, and challenges.
TEDxEast
May 9—New York City The largest independently organized TEDx event in NYC will be a day-long conference themed "Tinker, Noodle, Obsess." Thoughts leaders and innovators will explore the things that capture our attention and get stuck in our heads or under our skin. The speakers come from diverse backgrounds, each representing the point of view of someone who "tinkers," "noodles" or "obsesses" with a particular topic or idea.
Demystifying the Cloud – A Conversation with Dell's CIO & CTO
May 10, 4:00 PM ET—Online Dell Chief Innovation Officer Jim Stikeleather and Chief Technology Officer Kris Fitzgerald untangle the nebulous world of cloud computing. They'll explain the various types of cloud services, and also show how to best utilize and customize cloud computing for your environment.
Google I/O
May 10-11—San Francsico Google I/O brings together thousands of developers for two days of deep technical content focused on building the next generation of Web, mobile, and enterprise applications with Google and open Web technologies such as Android, Google Chrome, Google APIs, Google Web Toolkit, App Engine, and more.
Seattle Cloud Intelligence Conference
May 13—Seattle Find the kind of resources, ideas and examples that you can apply immediately to leverage the Cloud, maximize IT performance, minimize costs and improve the scalability of your IT projects. You'll be able to attend workshops and technical presentations covering Cloud Roadmaps and Overviews, Preparing for the Cloud, Software as a Service, Infrastructure as a Service, and Platform as a Service. Choose one complete learning track or mix and match based on what content best meets you and your organization's current needs.
TIA 2011: Inside the Network
May 17-20—Dallas Concerned about how the network will accommodate demand for high-speed data? You're not alone. Join TIA for this annual industry event facilitating business and technical conversations about how to plan for the best on the network—while avoiding the worst.
CompTIA Breakaway
August 1-4—Washington, D.C. From cloud computing to green IT, healthcare IT, security, storage and much more, learn what channel chiefs think is hot, happening and coming down the pike. Gain insights from channel chiefs with leading vendors in the IT hardware, software, mobility, and networking spaces.