Tech recruitment keeps getting more active.
Top talent in engineering, social media, website development, and product design and management are being enticed with
big salaries and perks
. Google, Facebook, and Microsoft are aggressively recruiting college students in hopes of signing them up before graduation. The jump in hiring highlights what some economists see as a bounce-back in the $805 billion U.S. tech industry, which could eventually make a dent in the national unemployment rate of 8.8 percent.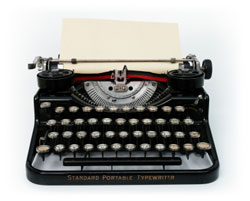 In fact, a new kind of brute-force recruiting
is emerging. Engineering talent is so in demand that
large companies are acquiring small companies
not for their products or ideas but for the warm bodies they employ. The buzzword is
acqhiring
. "The talent acquisitions are a reflection of the most competitive market for computer whiz kids in more than a decade," writes the New York Times. Big companies like Google and tiny start-ups complain that they cannot find enough good people. They're dangling new perks and incentives, from free iPads to lessons in entrepreneurship, to lure them."
Startup gigs are also on the rise.
Total job openings at venture-backed startups in Silicon Valley have risen to 3,609 from 1,739 in April 2008, according to an index by VentureLoop, a San Francisco firm that provides recruiting resources and services. Elsewhere in the U.S., such openings rose 69 percent, to 3,311 from 1,961 over the same period.
As it turns out, not every industry
was decimated by the recession. In fact,
some areas of the economy are thriving
. Research from IBIS World reveals the top ten fastest-growing industries, and eight of them are either in the tech or environmental sectors. Between 2010 and 2016, the forecast growth for VoIP is 17.4%, wind power is 11.2%, e-commerce is 9.4%, videogames is 8.3%, and Internet publishing and broadcasting is 6.8%.
And Amazon is on a hiring binge.
From California comes the news that Lab126, the subsidiary that works on the company's Kindle and tablets, is rumored to be renting "lots" more office space in Cupertino. Amazon is
reportedly working
on a full-blown tablet and perhaps a smartphone. At the same time, Amazon will bring
2,700 full-time jobs and up to 4,000 seasonal jobs
to its Tennessee fulfillment centers. The company's now selecting locations based on whether the states in question target the firm for online sales tax or not. Last month, Amazon walked away from a plan to expand in South Carolina.
Skype intends to go forward
with a plan to hire hundreds of workers for its new Palo Alto office, even though Microsoft is in the process of
acquiring it
. The plan is for Skype to maintain its own offices rather than move into Microsoft's campus in Mountain View. Also, Skype will continue to invest in Silicon Valley
In November 2008, IT employment
reached 4 million for the first time. But as the economy tanked, 200,000 IT jobs disappeared within nine months. Now, says TechServe Alliance, an industry group of service companies that analyzes U.S. Bureau of Labor Statistics data,
IT employment has finally returned
to surpass that level for the first time. Now at 4,009,900 jobs, IT employment has increased for 16 straight months. The streak may come to an end, however, when large companies such as HP and Cisco start activating major cost-cutting plans.
Upcoming Tech Events
All About the Cloud
May 24-26—San Francisco It's the software industry's leading ISV conference on cloud computing. You'll join an anticipated audience of more than 500 senior executives from ISVs, resellers and platform/technology providers, as well as the industry's leading analysts, bankers, venture capitalists and media. Events include a golf tournament, a speed networking event, and an offsite networking reception.
Journey to the Cloud – Practical Steps Toward Enabling Private Clouds
May 26, 3:00 PM—Online With all the hype surrounding the cloud, and all the evidence indicating that a cloud solution is inevitable, the question isn't if you are going to make the move, but when, and how do you start? Join this eSeminar, where industry experts will help you define your journey to the cloud. You'll learn how to leverage your current infrastructure and investments to drive a private cloud deployment, why you should focus your time and resources on what you can do now, where the real ROI is for your company, and key steps to building a customized plan for future cloud initiatives
Gartner Supply Chain Executive Conference
June 1-3—Scottsdale, AZ Here's the industry's only event designed to help attendees drive excellence in their supply chain strategies, combining strategic direction with tactical advice. Topics to be discussed: Customer Needs Management, Demand Planning, Supply Chain Management, Supply Chain Planning, Supply Chain Strategies, Supply Chain Sustainability, Supply Chain Visibility, Sustainability Management.
San Jose Cloud Intelligence Technology Conference
June 2—Mountain View, CA The Cloud Intelligence Technology Conference is a one-day, intense, local event for business leaders, developers and IT managers sponsored by Microsoft, QuickStart, SQLSoft, and others. Attend and find out more about Microsoft Office 365, Private Cloud (Virtualization) and Windows/SQL Azure.