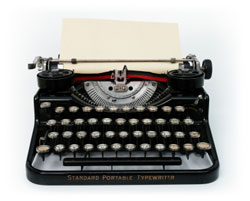 Older Tech Firms Try to Attract Young Talent:
The old guard of technology is
trying to attract young talent
that's likely to be more dazzled by the glamor of a hot and rapidly growing online venture. IBM, Microsoft, HP and others are on something of a "charm offensive," trying to jazz up their personas to reel in new hires. IBM took its Watson computer to Carnegie Mellon to play Jeopardy! against students, and HP's begun holding pizza parties and tech talks for freshmen and sophomores in an effort to court them before they're snatched away by competitors. Microsoft trains its recruiters to tell students that despite the company's size, developers can work on teams that move as quickly as startups.
Silicon Valley Recruiter Sees Hiring Frenzy:
Robert Greene, the founder and CEO of Silicon Valley IT recruiting firm GreeneSearch, says that
Valley hiring has heated up significantly
. "You have the bigger companies — Groupon, Zynga, Google, LinkedIn, companies that have been proven and successful — and then you have all these startups. The supply doesn't meet the demand." Rather than cars or other perks, he says, it's salaries that are attracting candidates. "I'm seeing real money, I've heard that Google is making huge counter offers, real money."
Companies Are Spending on Equipment But Not Workers:
Workers are getting more expensive while equipment is getting cheaper, and the combination is encouraging companies to
spend on machines rather than people
. The economy is producing as much as it was before the downturn, but with 7 million fewer jobs. With equipment prices dropping and tax incentives to subsidize capital investments, these trends seem likely to continue. At the same time, companies are hoarding cash, in part because of concerns over the future of healthcare costs. Tractors and computers, they point out, don't get sick.
Six IT Job Titles Are Declared the Hottest:
After interviewing IT executives and analyzing current job listings, InfoWorld compiled
a list of the IT jobs with the greatest growth potential
. They include Business Architect, Data Scientist, Social Media Architect, Mobile Technology Expert, Enterprise Mobile Developer and Cloud Architect.
Congress May Entice Foreign Tech Talent with More Green Cards:
A bill introduced by Rep. Zoe Lofgren (D-CA) would
adjust green card requirements
in order to attract and keep foreign technology talent that is educated in the U.S. or brings venture capital to start an American-based business. The Immigration Driving Entrepreneurship in America (IDEA) Act of 2011 would provide permanent residency to more foreign students who earn at least a master's degree in science or engineering at U.S. universities. It would also give green cards to foreign entrepreneurs who start businesses employing five or more U.S. citizens. The current law caps the number of employment-based green cards at 140,000 per year. Under this bill, these green cards wouldn't count against the quota. So far, Lofgren has not found a Republican counterpart to co-sponsor the bill.
Obama Calls for More Engineering Students:
President Obama wants the private sector help
train 10,000 new American engineers
a year, raising the number of undergrad degree-seekers by 13 percent. The U.S. currently has 1.9 million engineers, according to the Department of Labor, and the 2010 unemployment rate for engineers was a low 4.5 percent, about half the overall national average. Private sector companies should promote science, technology, engineering and math education, Obama said, and offer students incentives to finish degrees and help universities fund their programs.
India Tries Some Reverse Outsourcing to U.S.
: India's largest outsourcing company, Tata Consultancy Services,
plans to hire more than 1,200 staffers
in the U.S. by March 2012, up from 1,150 last year. India software exporter Infosys Technologies also plans to hire 1,500 Americans, up from about 800 last year.
Upcoming Tech Events
Enterprise 2.0
June 20-23—Boston Learn how to accelerate your organization's information flow while driving productivity and revenue with social enterprise technologies. You'll receive extensive education on how collaboration can support a variety of critical functions such as people and performance, internal communications, sales, marketing, community management, business and IT leaders in a full conference program, expo displaying the latest technologies, visionary keynotes and special programs.
Corporate Social Media Summit
June 21-22—New York City The is the big event for big business using social media. This year includes speakers from Dell, Best Buy, Kodak, Coca-Cola, Southwest Airlines and more. They will share best practices to help your company leverage the power of social media for better marketing, customer engagement, and enhanced profitability.
Cloud Computing: Securely Moving from the Fringes to the Mainstream
June 22, 10:30AM-5:00PM ET—Online The IT industry is on the verge of its next great transformation and cloud computing is at the center of it all. Smart organizations are quickly moving to a cloud computing environment to better store, manage and access the mounds of data that is pouring in. And while many companies are taking baby steps and creating private cloud environments, the public cloud is where most business will be conducted in the near future. Learn what is fueling this industry transformation and why your company needs to get on board fast.
Gartner Enterprise Architecture Summit
June 22-23—San Diego The Gartner Enterprise Architecture Summit 2011 brings together the largest number of Chief Enterprise Architects in the Americas. It is the premier community gathering for enterprise architects, strategists and planners. Topics of discussion will include Business and IT Alignment, Business Process Management, Driving Business Growth, Enterprise Agility, Information Architecture, and more.