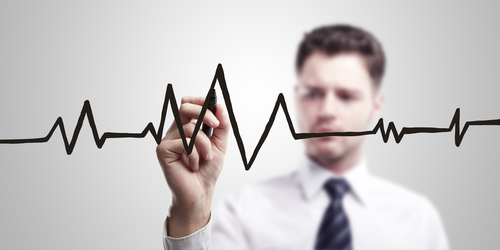 SAP's bet on the cloud seems to be paying off: the company's newly announced financial results for the second quarter include a 112 percent year-over-year increase in SuccessFactors subscription billings. The SuccessFactors platform is a key element in SAP's overall enterprise-cloud strategy. SAP's revenues from all its cloud subscriptions and support totaled $62 million for the quarter, up significantly from $4.8 million in the same quarter a year ago. That constituted a relatively small portion of SAP's total revenues of $4.5 billion. Nonetheless, the sizable percentage increase bodes well for SAP's cloud offerings at a time when the company faces significant competition in the space from Oracle and other IT vendors. "We reached the upper end of our second quarter software revenue guidance range and were at the mid-point of the software and software-related service revenue guidance range," Werner Brandt, CFO of SAP, wrote in a statement included with the earnings numbers. "We are on track to deliver on our targets for the full-year 2012—in line with our 2015 goals." The competition between IT vendors is particularly fierce in the B.I. space, where research firm Gartner ranked SAP the top analytics and performance management software vendor in 2011, by revenue. However, businesses' increased enthusiasm for B.I. and data analytics has led a variety of firms large and small to issue their own rival products, many of them cloud-based. For example, Oracle recently launched Oracle Cloud, which features dozens of enterprise-grade applications. In a bid to augment its offerings,
SAP acquired cloud-networking vendor Ariba
for roughly $4.3 billion in May. Ariba's network connects thousands of companies, and enables and automates billions of dollars in commerce transactions and collaborations; in public statements, SAP indicated that it would deploy its data-analytics applications in conjunction with that network's relationship and transaction information, allowing trading partners to gain more real-time insights into their interactions. Other acquisitions are likely forthcoming as competition in the cloud space increases over the next several months and years. For the moment, though, it looks as if SAP's cloud products are returning on the company's investment.
Image: Peshkova/Shutterstock.com