Employers continue to pay a premium for SAP skills and some talented pros might be more apt to go job-shopping this year than in the past. A survey by consulting and staffing company
Red Commerce
found three-quarters of
SAP pros are planning to look for a new job
in the next year. Drivers for this grass-is-greener-on-the-other-side-of-the-fence mentality may reside with growth in SAP's core ERP products, which may prompt SAP pros to seek other opportunities at other SAP-related vendors. Additionally, salaries are expected to rise by 6 percent in 2014 for SAP professionals.
SAP Grows Core Products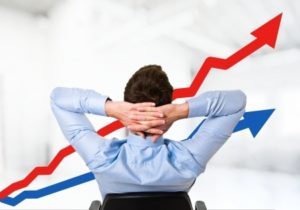 In the past 24 months, demand has grown in what Glenn Sward, vice president of talent acquisition for SAP Americas, calls "hot developing areas," such as
HANA
, broader database skills, mobility and integration of SAP to
more of a cloud-based software
from on-premise software. Many of the jobs will be with service partners, such as
Deloitte
,
Accenture
and others who implement SAP products, as well as SAP customer companies. "When SAP sells a lot of software, Deloitte's SAP practice benefits, our other ecosystem partners benefit, channel partners benefit, and all that creates jobs. It's almost its own economy," Sward says. Demand for SAP pros is expected to remain strong in the coming years, says New York recruiter Steve Levy, a former engineer now at outside-the-box Consulting. "[These projects] are like big Cunard cruise liners – they don't turn on a dime…With the investment companies have made in SAP, it's not going away anytime soon," he says. "Companies are going to have to create, buy or rent the competencies they need…. They're looking for both internal and external insights. It's becoming a new class of data science." Most organizations are still trying to figure out what insights are in their data, Levy noted, adding, companies do not do a good job of developing SAP competency, so they're always looking for IT pros who can help them.
Show Me the Money
Salaries in ERP applications development
have risen by roughly 6 percent, according to the 2014 salary guide from
Robert Half Technology
. That compares with roughly 4 percent in the 2013 version. And for those IT workers who have SAP development skills, the Robert Half Technology salary guide recommends adding an additional 8 percent to their annual salaries. What's rising in value? Skills in SAP Retail, project systems, security, a group of operational skills, methodology-related skills, quality management, master data management and service management, according to David Foote, CEO of analyst firm Foote Partners. A salary survey conducted by SaaS ERP integrator Panaya reported
SAP pros received a raise
last year as well, and also found:
Employees of SAP customers earned a median salary of $96,100, which is 11 percent higher than the median salary of those working for SAP partners/integrators, which was $86,400.
The highest salaries for SAP pros are in aerospace and defense, $126,000, healthcare, $110,700, and financial services, $110,000, while the lowest are in the public sector and education, $87,750, logistics & transportation, $86,400, and communications, $80,000.
The median salary for SAP pros with 10 years of experience is $120,000, while those with 1 to 3 years of experience earn an average of $53,500.
Complaints from SAP pros centered on having more responsibilities, 54 percent, and having to do more with fewer resources, 50 percent. That could have something to do with their desire to look for new opportunities.