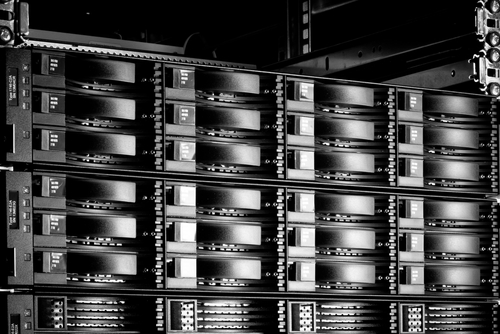 EMC has taken a big step into the world of ubiquitous flash drives and software-defined storage networks with its acquisition of Israeli startup Scale IO. The sale price went unannounced. Word of the acquisition
first leaked out a month ago in the Israeli tech press
, which estimated the acquisition would cost EMC between $200 million and $300 million. EMC plans to integrate Scale IO's software-defined storage software, Elastic Converged Storage (ECS), into its own high-end products. Scale IO's version of virtual storage is designed to make storage-area networks simpler to build and use by incorporating any kind of storage hardware, pooling resources, and presenting everything in an easy-to-manage interface,
according to GigaOm
. More important to EMC than the Scale IO's software's hardware-agnosticism is its ability to let IT administrators assign SSDs, PCIe flash cards and other resources (including RAM) to specific applications based on their immediate need for speed. Scale IO will become part of EMC's Flash Product Division, which is responsible for PCIe flash-storage cards and expanding the role of flash in other EMC products. "ECS makes storage as inconspicuous as CPU and RAM,"
read a statement from Scale IO CEO Boaz Palgi
. "Running seamlessly alongside business applications, ECS enables data centers to be built wall to wall from commodity servers only." The acquisition "strengthens our product capabilities in the area of server-side storage,"
according to a statement
from David Goulden, president and COO of EMC. Before the acquisition, Scale IO was expanding its ECS to support other data services, including internal and external clouds. As part of EMC, it will also serve as a point of integration for EMC's own hardware, making it easier to combine EMC's HDD-based storage and the flash products that are still comparatively new to EMC. Scale IO's hardware agnosticism may also help negate the advantage of companies such as SanDisk and Western Digital in the flash market—a market dominated by Intel, Fusion-io, Samsung and others that are rarely able to compete for enterprise storage accounts against giants such as EMC. Unlike the overall enterprise storage market, the market for enterprise SSDs is so fractured that,
in a Gartner report released last week
, the biggest slice of the revenue pie goes to a mix of small-fry vendors collected under the "Others" category.
Image: kubais/Shutterstock.com