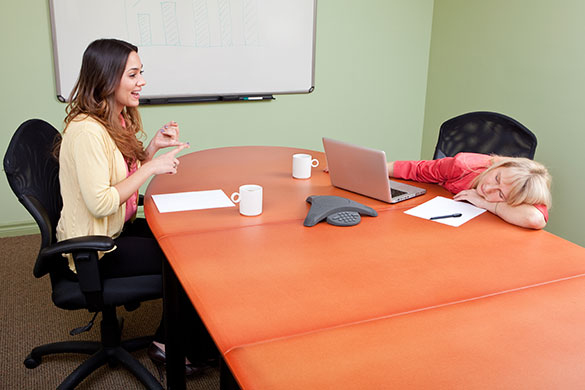 Few things are more of a letdown than a job interview that goes south. There you are, ready to talk tech and show them how well you can fit in with their team, and you find yourself across the table from someone who's forgotten that they're the one who called you in the first place. What makes it worse is you've got to keep your cool no matter what—it never pays to lose control, even if you decide you'd rather flip burgers than work at THIS place. At least you've got company. More than a few people have found themselves squirming their way through a session that winds up somewhere between surreal and infuriating.
Upload Your ResumeEmployers want candidates like you. Upload your resume. Show them you're awesome.
How surreal and infuriating? That's what recruiter Veredus wants to find out. To help, it's asking tech professionals to re-enact their worst interview experience on video. You could win $500. Here's how it works:
Create a video that's no more than two minutes long and depicts your worst interview experience. Don't use company names, and keep it Safe for Work.
Upload the video as an .mp4 or .avi file to http://videos.vereduscorp.com/. Submissions must be received by Nov. 19, 2014.
Veredus will view and rank all the videos, then post the top three. The contest winner will be selected by a public poll run by Veredus.
The winner will be announced on Dec. 5, 2014.
You can find more details on Veredus's website,
here
. If you're thinking you'd rather keep the memory at bay, remember: They say it's good to share.
Related Articles
Image: Paul Vasarhelyi/Shutterstock.com