Although huge layoff announcements have abated, it's still rare to see a large Silicon Valley firm step up to the plate and drill the long ball to the opposite field.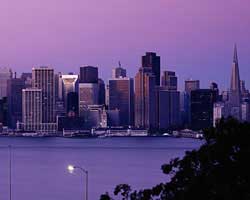 Cisco Systems' announcement on Feb. 3 that the company plans to hire 2,000 to 3,000 people in the coming months appeared to be a solo home run shot. But if CEO John Chambers' claim that "We are entering the second phase of the economic recovery" is accurate, other high-tech companies in the San Francisco Bay Area may experience similar growth in the current year.
Cisco's hiring plans were spurred by a 23 percent increase in profit in the quarter ended Jan. 23 on a sales bump of 8 percent. The enterprise networking giant expects to add positions to support its growth plans in what Chambers referred to as "30 new adjacencies."
Translated, that means Cisco foresees continued expansion into several new areas of growth - for the most part, in new technologies where the company already has begun beefing up its presence. They include video (last year Cisco acquired Pure Digital, maker of the popular handheld Flip video camera), cloud computing, internet security, and wireless technologies.
About one fourth of the new positions will be in the company's services organization, including jobs for advanced and technical services engineers and project managers. The remainder will be in a variety of roles, including sales, finance, marketing, IT, manufacturing, supply chain, and HR. Cisco expects to actively recruit for some of these positions on college campuses, a spokesperson says.
But as with most things corporate, there's a caveat to Cisco's good news ¿ at least for Silicon Valley professionals. Only a portion of the new positions will be at the company's headquarters in San Jose. "Not all of these jobs will necessarily be Bay Area-based," the spokesperson confirms. The company had about 65,900 employees as of January, including about 18,000 in the Bay Area.
Contract Work, VC Funding on Upswing
One area that continues to show growth in the Bay Area is IT contract work. "We see many companies adding to their contract list," says Russell Hancock, CEO of Joint Venture Silicon Valley Network, a public/private collaboration that focuses on regional issues. "Typically these are contract jobs for Ph.D scientists, research engineers, and IT contract workers."
Another clue to which companies will be hiring technology and IT employees is to follow the money. In Silicon Valley, that means venture capital.
During the downturn money for tech startups had all but dried up, but in the first week of February at least half a dozen Silicon Valley and Bay Area tech firms snared new rounds of funding. Among them were Coulomb Technologies, a Campbell, Calif. startup that received $14 million to build charging stations for electric vehicles; Yammer, in San Francisco, which makes workplace communication tools, $7 million; Ustream, a video streaming service in Mountain View, $75 million; and Gigamon Systems, Milpitas, data center management, $22.8 million.
-- Doug Bartholomew