October's jump in IT hiring in Santa Clara County helped pushed the unemployment rate down to 10.6 percent, according to the latest report from the State of California. Meanwhile, the San Jose metro region had more jobs than it did a year earlier for the second month in a row. Over the last 12 months, some 3,600 positions were added in the professional and business services area alone.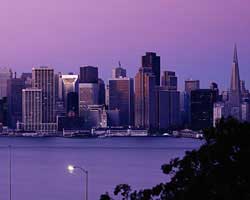 "There's demand for technology jobs being driven by pent up demand for IT investment," says Brad Kemp, director of regional research at Beacon Economics in San Rafael, Calif.

That said, Kemp characterizes the current environment for IT professionals as "difficult." Those people who are looking for jobs need to focus on making themselves more efficient and more attractive to employers, he believes. "They need to upgrade their skills to be competitive to get hired."
Job Center Reports Fewer Layoffs

"We've seen a dramatic drop in mass layoffs from a year ago at this time," says Kris Stadelman, director of the NOVA Job Seeker Center in Sunnyvale, which caters to unemployed IT professionals. In the first 10 months of 2009, there 74 layoffs hit 3,412 people. During the same period this year, 17 reported layoffs impacted 470 workers.
Unfortunately, new hiring in IT has been spotty at best, favoring those with specialized skills. "On the hiring side, we're seeing a small uptick of technology workers being hired who have particular skills," Stadelman says. Not surprisingly, skills related to creating iPad apps are in demand. "For some of these new skills in demand, companies are hiring people right out of college. Many of the people coming in our doors often don't have the latest skills.¿

Hiring Competition Heats Up
A host of high tech firms that are doing quite well financially in this tentative recovery continue to add staff. Google, for instance, has been on a hiring jag over the last year, boosting its workforce by 3,600 people, a nearly 20 percent increase. But over the last year, the company has found itself locked in a competition for the best talent with companies like Facebook, Twitter and LinkedIn.

In the last 12 months, Facebook has boosted its staff from 1,000 to about 1,700. Twitter has tripled to about 300. In an effort to promote retention, Google earlier this month announced it was granting a 10 percent raise to all of its 23,000-plus employees.
Some technology services companies are also adding staff. Consulting giant PricewaterhouseCoopers plans to add 100 employees over the next year, following the company's move into a new global work center in downtown San Jose. Many will be technology professionals as the firm staffs up to provide services to its high tech clients in Silicon Valley.
-- Doug Bartholomew