While Silicon Valley's IT job market took a dramatic hit early this year, some signs of stabilization are appearing.

June 2009

---
The number of Silicon Valley workers looking for jobs continues to rise as the region recorded an 11.2 percent unemployment rate in May - the highest on record.More than 100,000 people in the area were looking for work that month, according to California's Employment Development Department.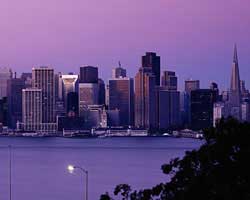 High-tech job losses are concentrated primarily in three areas, says the San Jose Mercury News: The manufacturing sector lost 6.6 percent of its jobs in the past year, while information services lost 6 percent and professional and business services lost 4.9 percent. Those three areas accounted for 22,400 of the jobs lost in the valley over the previous 12 months. meanwhile, job postings on Dice declined 2 percent, to 2,494 in May. That's down 56 percent from May 2008.

While Silicon Valley's IT job market took a dramatic hit early this year, some signs of stabilization are appearing. Among them are anecdotal reports from recruiters who are hearing from clients that some IT projects previously put on hold are beginning to move forward again. Bill Lewis, managing director for Manpower's Northern California office, says he believes layoffs have slowed. Furthermore, in May, he started to see clients put in orders for contract workers to handle projects that had been suspended at the beginning of the year.

"We are not trying to hire full-time workers," he says. "We don't think companies are ready to go there yet. But in mid-May, we started to see a pick-up for projects that were dormant."

Some of the job orders Lewis has received software engineers for wireless projects and Web development, as well as project managers for software initiatives, quality assurance engineers, Windows mobile engineers and configuration managers. Plus, Lewis notes an uptick in requests for localization engineers, who mainly are technical writers that can translate documents into foreign languages. Verticals among the bright spots include software companies, biotech and pharmaceuticals.

David Knapp, regional vice president of Robert Half Technology in Northern California, also has noticed a slight increase in job orders, also focused on contract workers. He sees high demand for Web developers, both front-end and back-end, as well as network engineers and database developers. "They are using a variable or consulting workforce," Knapp says. "There's been a great demand for consulting. We've seen that in the last several months." Still, it's important to note pay rates for contractors and consultants have gone down.

Knapp sees the most activity in healthcare (as patient records go digital) and financial services with a focus on risk managers and business analysts.

According to Robert Half Technology's third quarter IT Hiring Index and Skills report, 77 percent of technology executives in the Pacific region - which is comprised of Alaska, California, Hawaii, Washington and Oregon - expect to add employees. CIOs attribute the gains largely to corporate growth and expansion.

"In the Pacific region, companies are upgrading staff to take advantage of the talent in the market place," says Knapp. "So, it's gotten better over the last couple of months. We are starting to see an uptick demand for some positions we've not seen in awhile, such as help desk and desktop support. Overall, things are getting better. But it's not going to happen overnight."