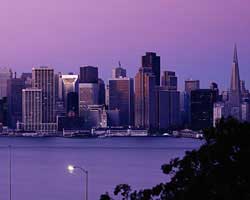 Overseas Companies Look for Help in Silicon Valley:
Businesses from Europe and Asia are increasingly using high-tech teams in Silicon Valley to help design products for global markets. These include multinationals like Nokia, Alcatel-Lucent, Fujitsu and Huawei Technologies. "Our future is going to be driven by innovations that come from this market." says John Roese, Huawei's general manager of North America R&D.
The Wall Street Journal
Major Automakers Are Also Opening Up:
Car companies have been establishing themselves in the area in their quest to bring on board more tech professionals. By the end of this month, Nissan will open a research office across from Google's campus in Mountain View, which will focus on initiatives like Internet connectivity, user-interface displays and smart-grid research. Other automakers in the Valley include BMW, Mercedes and Volkswagen.
Fast Company
Some See Cloud Computing Routinely Failing:
At GigaOm's Structure conference, executives from Facebook, Salesforce.com, Netflex and other firms cautioned against moving into the cloud too quickly, and without adequate planning. Said Salesforce.com's CIO Claus Moldt, "Everything within the infrastructure needs to be designed with failure in mind…That's how you have to run your business."
ZDNet
Facebook Employees Cash Out:
They're not waiting around for any chances of a tech bubble bursting. Numerous Facebook employees have cashed out millions of dollars worth of stock options.
The New York Times
The PC Era Will Soon Pass and Give Rise to "Contextual Intelligence":
At a conference in Washington, top Silicon Valley executives say the sun is setting on the era of the PC. Over the next decade they expect to see the rise of "contextual intelligence," signifying a fundamental technology shift. It includes cloud-based applications that deliver Google-like answers to questions while simultaneously trying to know who you are, where you are, what your likes and dislikes are, and what time frame you're operating in.
Computerworld
Pandora's Stock Fall is a Bad Sign for IPOs:
Pandora's rise and subsequent fall in stock price is a sign investors are skeptical of technology IPOs. So far this year has seen 19 offerings, but overall those stocks are down by 2 percent. Even LinkedIn's stock has come down to Earth - from a high of $122.70 to a mere $68 or so.
San Jose Mercury News