Gearing up for an IPO next year and preparing to roll out mobile and cloud-based services, Skype wants to hire a a whole bunch of engineers in Silicon Valley.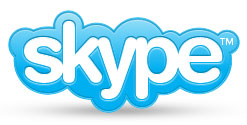 The company is beefing up its new Cloud and Web Technology Team, which will help build an "infrastructure capable of supporting hundreds of millions of users," in the company's words.
This "cross-functional team" will include product owners, quality engineers, architects and other developers. Job openings include C++ developer for video on platform, Cirrus software engineer, product manager for Skype on the Web, and quality engineers.
Skype also wants to hire 20 to 30 new engineers skilled in iOS and Android platforms for its mobile engineering team, says GigaOm.
To stand up to others competing for the same talent, Skype hopes to lure quality engineers with bonuses and the value of its IPO.
"We've gone from just a few engineers here this time last year to nearly 80 engineers, and they are coming from all over, including from the big name Valley companies too," a Skype spokesperson told GigaOM.