San Francisco-based social network Path
has laid off 13 employees
, 20 percent of its total staff. A company spokesperson told Valleywag: "It's just a realignment of the company. I wouldn't read anything into it. The business is strong -- we have 20 million users."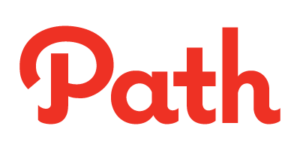 The Verge reported that
no engineers were cut
and that the layoffs were sprinkled across the company. Last month Path updated its iOS app to add features such as private sharing to specific contacts, "inner circle" groups and a premium membership that allows unlimited use of exclusive filters and characters. The premium membership costs users $1.99 for a month on Android, $4.99 for three months on iOS and $14.99 for a year covering both platforms. In April, Path
raised $30 million at a $250 million valuation
, but is seeking a lead investor in its plan to raise $50 million more, though at a valuation of $400 million. In August, Path Founder Dave Morin, formerly of Facebook, said the three-year-old company's app was being
opened more than 1 billion times a month
. However, the company has been hit with
spam
and robocall controversies, and in February agreed to pay
$800,000 to settle U.S. Federal Trade Commission complaints
over unlawful collection of user data.